GTCC Welcomes New Board of Trustees Members
Published on: October 31, 2018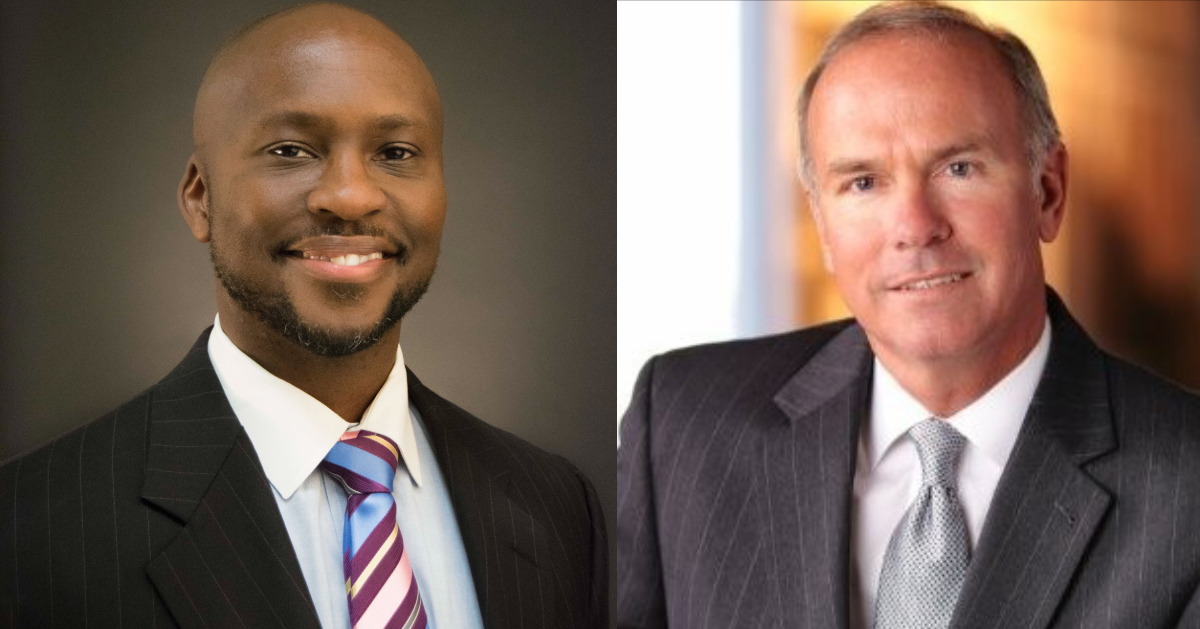 Brent D. Moore (left) and Kip Blakley (right) have been appointed to the GTCC Board of Trustees.
JAMESTOWN, N.C. (Oct. 31, 2018) — Guilford Technical Community College welcomed two new members to its board of trustees Thursday, Oct. 18. Kip Blakley of Greensboro and Brent D. Moore of Greensboro have been appointed by Gov. Roy Cooper to the GTCC Board of Trustees. They were sworn into office at the October GTCC Board of Trustees meeting in Jamestown.
Blakely will serve a one-year term and fills the seat vacated by GTCC trustee Russell Stellfox who retired from the board after serving from 2014 to 2018.
Blakely is the former president of Greensboro-based Technology Concepts & Design Inc. and a longtime executive of HAECO Americas where he was vice president of customer and government relations for five years. A former chair of the GTCC Foundation Board of Directors, Blakley earned his bachelor's degree from the University of Arkansas and is a certified Six Sigma Black Belt.
Brent D. Moore has been appointed to serve a two-year term and will fill the vacancy left by Dr. Samantha Magill who relocated out of state.
Moore is the chief executive officer and general counsel of ABM Capital Management, a multi-strategy hedge fund specializing in equities and equity derivatives. He serves on a number of boards including the Greensboro Sports Council, Charlotte-based Interpreters Unlimited and several domestic startup companies.
Moore received a Juris Doctorate and Masters of Business Administration from the University of Virginia. He earned his bachelor's degree in mathematics from the University of North Carolina at Chapel Hill where he graduated with distinction.
The college's Student Government Association president, Abdurrahman Henderson of Greensboro, was sworn in at the GTCC Board of Trustees meeting in August. He is serving a one-year term as a nonvoting member. Henderson is pursuing an associate degree in aviation management and career pilot technology.
Back to All Articles