Finalist – Dr. Anthony Clarke, Ph.D.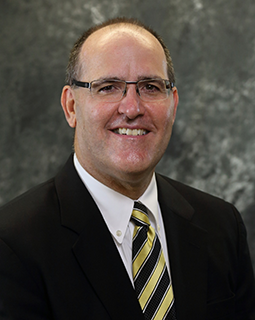 Anthony Clarke, Ph.D. currently serves as President of Southeastern Community College in Whiteville, North Carolina. Prior to assuming the presidency in 2014, Anthony served as Vice President of Instruction at Richmond Community College in Hamlet, North Carolina from 2012-2014. Anthony began his community college career in 2005 at Gateway Community and Technical College in Kentucky where he served as a grant-funded project manager in workforce development, a full-time faculty member teaching business and management courses, an academic Division Chair of the Manufacturing and Trades Technologies programs, and a Dean in workforce development focused on advanced manufacturing.
Prior to joining Gateway, Anthony began his career as an officer in the U.S. Army. He then progressed through positions of increasing responsibility as a production supervisor and engineer for General Mills, Inc., a business consultant with Arthur Andersen LLP, and a corporate quality control manager at GE Aircraft Engines. He also served as a visiting instructor in management at Xavier University in Cincinnati, Ohio. Anthony earned a Ph.D. in Organizational Behavior from Union Institute & University in Cincinnati, a Master of Business Administration from the University of Chicago, a Master of Arts in Higher Education Administration from the University of Louisville, and a Bachelor of Science in General Engineering and Military Studies from the United States Military Academy at West Point.
Anthony lives in Whiteville, North Carolina with Margaret, his wife of 35 years. They have a son, Tony Jr., daughter-in-law, Elisa, grandson, James, and a grandchild due in November, who reside in northern Kentucky.