Finalist – Dr. Walt Tobin, Ph.D.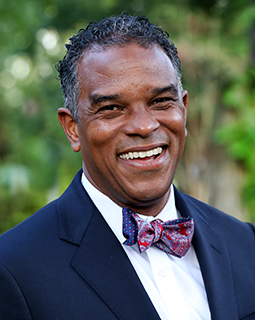 Walt Tobin, Ph.D is currently the President of Orangeburg-Calhoun Technical College (OCtech), a position he has held since June of 2011. Prior to becoming President, he served nine years as the Vice-President of Academic Affairs at OCtech. He has over 20 years of experience as an educational leader in both the post-secondary and secondary sectors.
Throughout his tenure at OCtech, the college has experienced positive student outcomes, for example, near perfect job placement rates for graduates in advanced manufacturing programs, and some of the highest licensure pass rates for health science and nursing graduates in South Carolina. In addition, the college has added new academic programs to meet the needs of local employers, expanded its relationship with four-year colleges and universities in South Carolina, doubled the size of the OCtech Foundation endowment, and will open a new facility for nursing programs in the fall.
Dr. Tobin received his Bachelor's degree in Math Teaching from Clemson University. He received his Master's, Ed.S., and Ph.D degrees, in Education Administration, from the University of South Carolina.
He has been an active member in his community through his service on the boards of numerous non-profit organizations. His involvement includes: the South Carolina Chamber of Commerce, the Orangeburg County Chamber of Commerce (Past Chair), the Orangeburg County Development Commission, the South Carolina Center for Fathers and Families, the Liberty Fellowship and the St. Matthews Rotary (President).
He is married to Kim Kim Foster-Tobin and they are the parents of twins, Jack and Bishop.