Instructor-in-Training: Clinical Nursing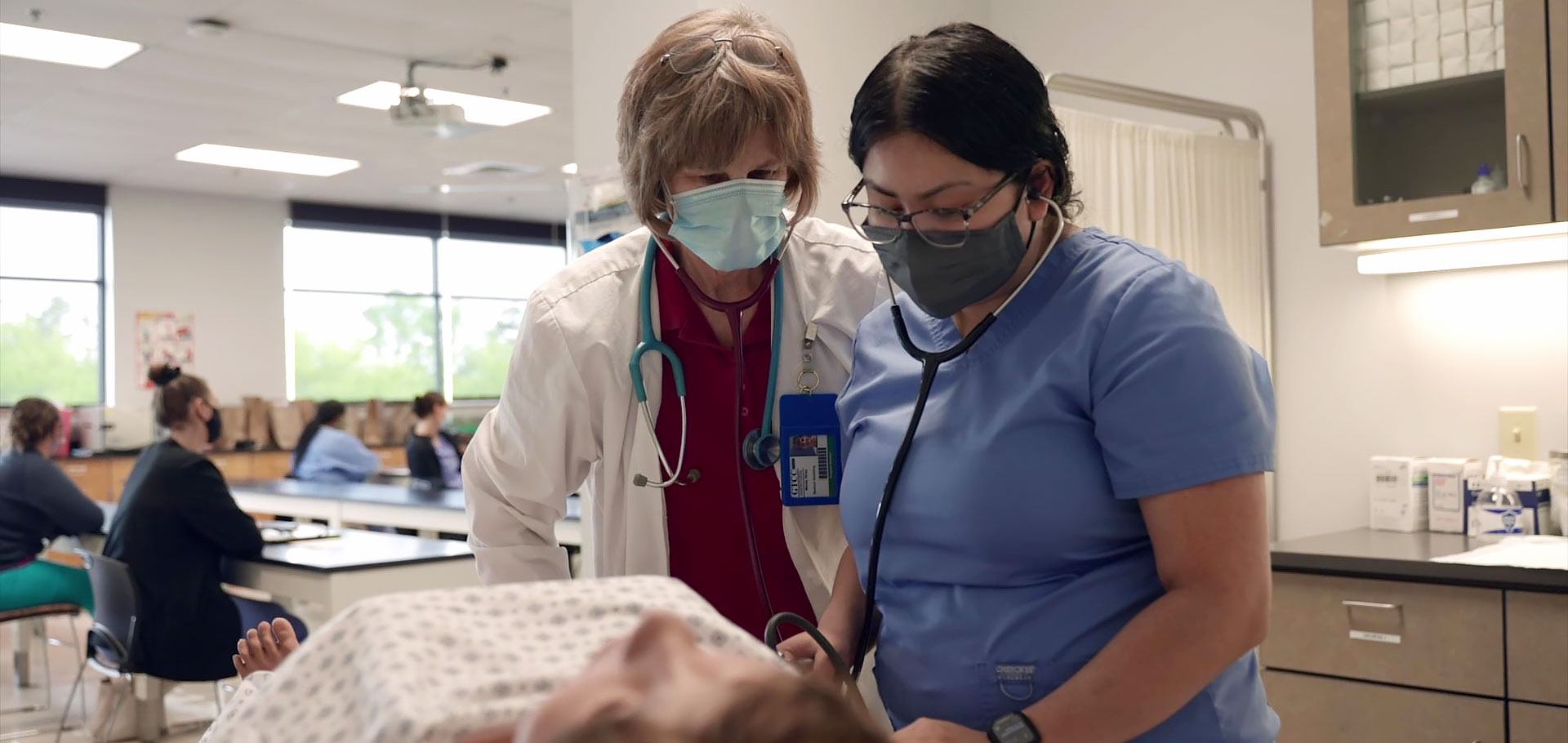 Same or Better Pay. Exciting New Opportunity.
Paging all nurses! Guilford Technical Community College, Novant Health, and the North Carolina Area Health Education Centers (NC AHEC) have partnered to give practicing nurses a unique option to teach GTCC nursing courses without leaving their clinical roles at Novant. Participating nurses will serve a dual role at GTCC and at Novant, all with no loss in pay and a reduction in bedside hours if wanted.
Benefits of the Program
Professional development: Learn to teach what you know so well.
Time away from the bedside: Work fewer clinical hours while you attend instructor training and, later, while you teach college-level nursing courses.
No loss in income: Make the same pay or earn even more.
Have Questions?
Interested? Let us know here! A staff member will reach out with more information.
According to NC NurseCast
, the nursing workforce in North Carolina is predicted to be short over 12,000 nurses by 2033. The pandemic has only accelerated the anticipated shortage, and it is even more pronounced for nurse educators in North Carolina.
In response, the North Carolina Area Health Education Centers (NC AHEC) has committed funding to building an infrastructure of robust academic-practice nursing partnerships across the state through the NC AHEC Nursing Clinical Partnership Project. This program prepares nurses in patient care to serve as clinical nursing instructors in an academic nursing program without leaving their clinical role in their practice organization, thus serving a dual role in the academic organization and in the practice organization.
Frequently Asked Questions
Scheduling is flexible and is determined on a case-by-case basis in consultation with GTCC and Novant program coordinators. Different models can work equally well. For example, some program participants work 2/3 of their time at the bedside and the other 1/3 as a clinical instructor, all with no loss in pay. Others work their standard time at the bedside and then work an extra day as an instructor, receiving additional pay at their usual rate.
Based on the National League for Nursing Core Competencies for Academic Nurse Educators and in fulfillment of the North Carolina Board of Nursing Faculty Requirements, topics for training include roles and responsibilities, adult learning principles, clinical judgment, curriculum design, clinical student assessment and evaluation, diversity and inclusion, and the nuts and bolts of clinical instruction.
Training will take place in July 2023 and will include a combination of online modules, live webinars, and shadowing experiences with seasoned nurse educators/instructors to teach the curriculum. There will be no charge for nurses who are part of GTCC's Clinical Nursing Instructor-In-Training Program. Nurses who complete the training to serve the dual roles of clinical nurse and clinical instructor will be given the title of Clinical Instructor Partner (CIP).