How to Reach Admissions
Email or Virtual Meeting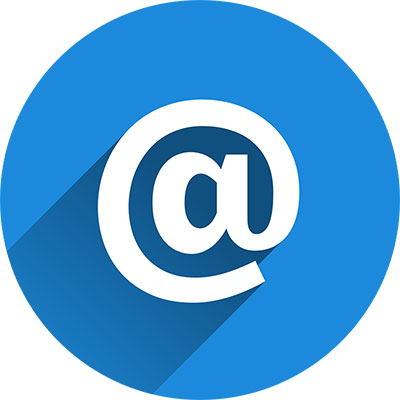 We can answer your questions by email or you can set up a virtual appointment to meet via Microsoft Teams or Zoom!
Via Phone
Enter your cell number on our Admissions Center Callback Queue and someone will contact you. The Callback Queue is open 9 a.m.-4 p.m. Monday through Friday.
Get In Line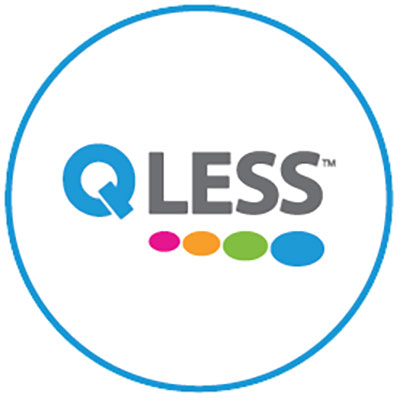 Use QLess Virtual Line to get in line for student services without actually standing in line. Why wait in the lobby?
The Admissions Department is where you will begin your enrollment process at GTCC.
Apply now!
 Your Path to Success at GTCC starts with the application process.
Join GTCC's mailing list
Interested in learning more about GTCC? Join our mailing list!
Take a tour
On Campus
Campus tours are available only on the Jamestown Campus. Please arrive 10 minutes before the start of the tour and meet on second floor of Medlin Campus Center.
Campus tour hours:
1:30-2:15 p.m. Tuesday and Thursday
About Tours
Parking is available in the overflow parking lot area adjacent to Medlin Campus Center

. See our campus map (PDF).
Tours will depart from the second floor of Medlin Campus Center.
Check in with the front desk receptionist upon arrival. 
Dress comfortably. Tours are scheduled rain or shine and cover three acres of our scenic main campus facility.
COVID-19 Guidelines 
If you feel sick, stay home.
Masks are not required indoors or outdoors on any GTCC campus, except as required by specific programs due to other regulations from governing bodies or employers.
Masks may be worn on campus as a personal choice.
If you have a question or need to reschedule, please contact Angela Dalton at ajdalton@gtcc.edu or 336-334-4822, ext. 50255.
When booking your campus visit, please select date, time, and tour guide immediately. The site selection will time out if your selection is not made promptly and you will have to reenter your selections.
Online
Please enjoy our virtual tour of GTCC. In an effort to social distance during the current public health emergency, we are not offering in-person campus tours at this time.
Limited Entry Programs
Some of our programs have limited enrollment and require additional criteria for admission. 
Co-Admission Programs
GTCC has partnered with two local four-year colleges to offer co-admission programs, meaning that you are enrolled in both GTCC and the partner college at the same time. This allows you to complete your two-year Associate's degree at GTCC and seamlessly transition to the four-year partner college to complete your Bachelor's degree. The partner colleges and degree programs are:
North Carolina A&T University (NC A&T) – Civil Engineering, Mechanical Engineering
The University of North Carolina at Greensboro (UNCG) – Biology, Psychology, Business Administration, Drama
C-STEP (Carolina Student Transfer Excellence Program)
GTCC partners with the University of North Carolina at Chapel Hill for C-STEP, the Carolina Student Transfer Excellence Program! With C-STEP, students complete an associate's degree with GTCC before transferring to UNC for two more years of study to earn their Bachelor's degree. Open to high school seniors and current GTCC students.
Understand Admissions Policies
Establishing NC Residency
If you need to complete your residency determination, or are unhappy with your residency determination and need to complete a reconsideration or appeal, please use the CFNC.org Residency Determination Service (RDS).
Admission Policies
Learn about our "open door" admissions and high school validation in our admissions policies.
Frequently Asked Questions
Local number: 919-835-2290, Toll Free number: 844-319-3640
You will need to complete either an appeal or reconsideration by logging back into your RDS account. Once you have completed your appeal/reconsideration, you will receive an email regarding the decision within a few days. It is your responsibility to alert the school of any changes, if you do not tell us, we will not know to update your status and you will continue to receive bills as an out-of-state student.
Please send your update to residency@gtcc.edu.
No, if you have been a GTCC student in the last year, you will need to submit a program change form only, not a new application. 
You can find all of the steps in the application process by going to our Apply Now page. 
If you have graduated within the last year you will not need to do a new application, you will just need to complete a program change form.
Veterans and dependents qualify for in-state residency after initial classification of out-of-state. Isakson and Roe section 1005, requires any beneficiaries residing in-state shall be charged in-state tuition regardless of when they were discharged from the military. This takes effect Aug. 1, 2021. Documentation showing military affiliation may be requested.
Admissions Office Contact Information, Hours and Locations
Admissions Office Mailing Address
GTCC – Attention: Admissions and Recruitment
P.O. Box 309
Jamestown, NC 27282
admissions@gtcc.edu
Jamestown Campus Admissions Office
9 a.m.-6 p.m. Monday-Thursday 
9 a.m.-5 p.m. Friday
601 E. Main Street, Jamestown, NC 27282
Medlin Campus Center, second floor
336-334-4822, ext. 31125
Greensboro Campus Admissions Office
9 a.m.-6 p.m. Monday-Thursday 
9 a.m.-5 p.m. Friday
3505 East Wendover Avenue, Greensboro, NC 27405
Continuing Education Center – Room 132
336-334-4822, ext. 31125
High Point Campus Admissions Office
9 a.m.-3 p.m. Monday 
9 a.m.-5 p.m. Tuesday-Thursday
901 S. Main Street, High Point, NC 27260
H1 building, Room 133
336-334-4822, ext. 31125