GTCC is the fourth largest community college in North Carolina and serves over 34,000 students annually and is recognized nationally for its work in student success and economic and workforce development.
Office of the President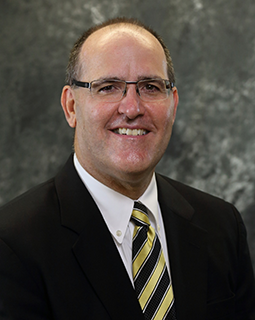 Dr. Anthony (Tony) J. Clarke, Ph.D., is the eighth president of Guilford Technical Community College Before coming to GTCC, Clarke served as president of Southeastern Community College in Whiteville, N.C., and vice president of instruction and chief academic officer at Richmond Community College in Hamlet, N.C. He began his community college career in 2005 at Gateway Community and Technical College in Florence, Ky., where he held both faculty and administrative roles.
A graduate of the United States Military Academy at West Point, Clarke spent two decades working in various industries in the private sector. He worked as a production engineer for General Mills, a consulting manager for Arthur Andersen, and a quality leader and six sigma black belt at GE Aircraft Engines.
April Sandoval

Senior Executive Assistant to the President and Board of Trustees
Maria Colozzi
Senior Executive Administrative Assistant
Financial Audits
Management Manual
College Administration
GTCC's team of college administrators work closely with the president to ensure the college is providing the best possible academic and support services for all students.
Dr. Beth Pitonzo
 Senior Vice President of Instruction
Angela Carter
Vice President of Business & Finance/CFO
Mitch Johnson
Vice President of Operations and Facilities
Dr. Ann Proudfit
Vice President of Student Services
Dr. Manuel Dudley
Vice President of Workforce & Continuing Education
Jan Knox
Vice President of College Advancement
Cheryl Bryant-Shanks
Associate Vice President / Chief Human Resources Officer and Deputy Title IX Coordinator – Employees