Discover Science at GTCC's Open House on April 20
Published on: April 17, 2018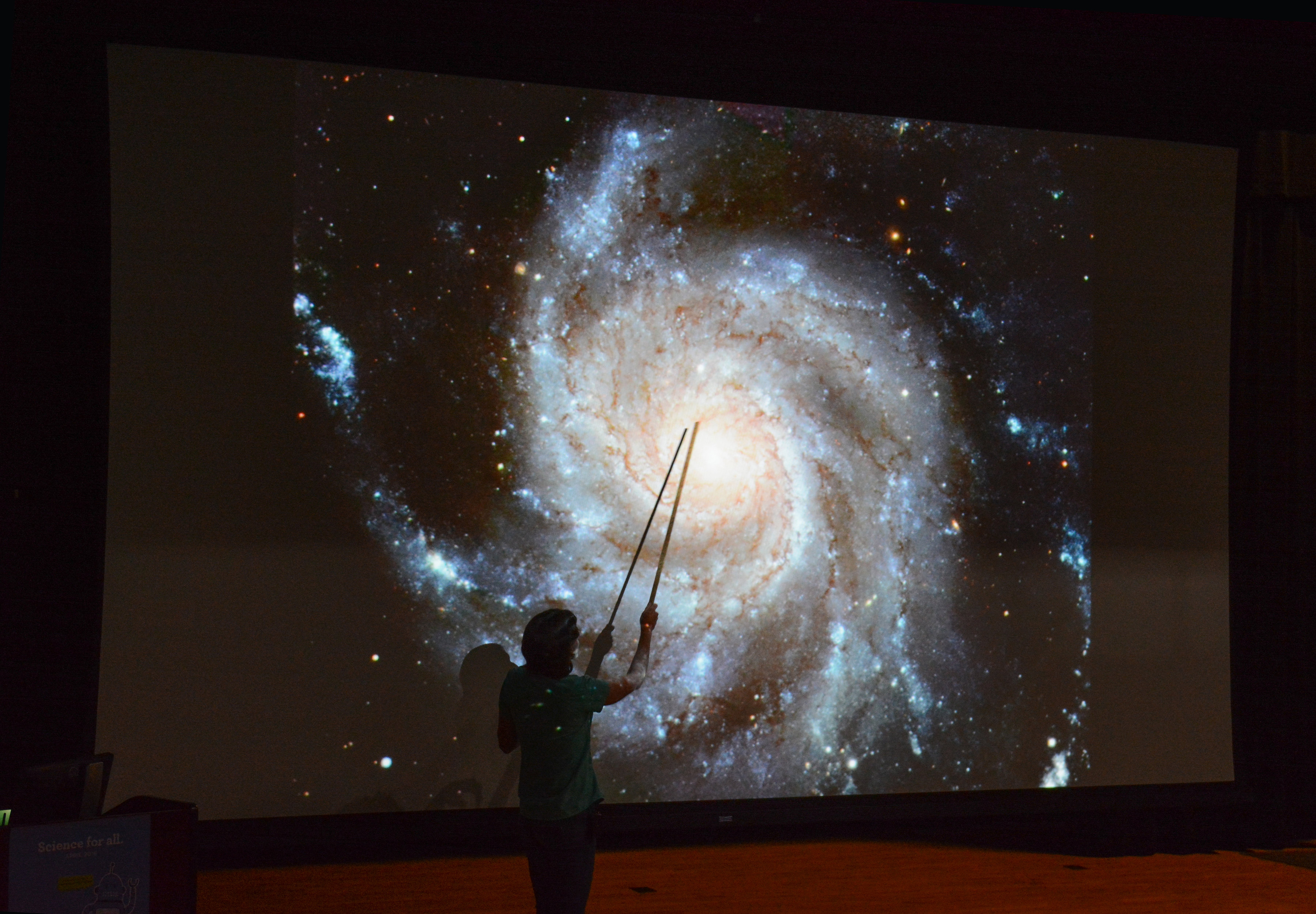 GTCC will host its annual Science Hall Open House on Friday, April 20. The event is part of the North Carolina Science Festival. Photo credit: Carrie Lilly
Free event is part of the North Carolina Science Festival
Interactive science demonstrations will be featured
JAMESTOWN, N.C.  — Guilford Technical Community College science faculty and students will host an open house in Science Hall on GTCC's Jamestown Campus at 6 p.m. Friday, April 20. The free event will feature interactive demonstrations in chemistry, physics, geology, biology and astronomy. Cline Observatory will also be open afterward for viewing, weather permitting. Anyone interested in science or pursuing a career in science is encouraged to attend.
GTCC's Science Open House is an official 2018 North Carolina Science Festival event. It is among hundreds of community events being held across the state to highlight science, technology, engineering and math (STEM) activities. The North Carolina Science Festival celebrates the economic, educational and cultural impact of science in the state. GTCC has been a proud participant of the annual celebration since its inaugural year.
Activities at this year's open house will include:
Physics
3-D printer demonstrations; interactive demonstrations of static electricity and other physics phenomena.
Biology
Anatomy and physiology activities include electrocardiograms, lung volume determinations and dissections. Molecular biology activities will include DNA gel electrophoresis.
Chemistry
Chemistry magic show presentation with opportunities for hands-on activities.
Geology
Interactive demonstrations of geologic processes and landscape change.
Astronomy
Solar observing and activities related to the theme, "Are We Alone?" Cline Observatory will be open for nighttime viewing beginning at 8:30 p.m. as part of the North Carolina Science Festival's Statewide Star Party (weather permitting).
For more information contact Tom English, Cline Observatory, at trenglish@gtcc.edu or 336-334-4822 x50023.
Event Details
WHAT:
GTCC Science Hall Open House, a North Carolina Science Festival Event
WHEN:
Friday, April 20 at 6 p.m. to 8:30 p.m.
WHERE:
GTCC Jamestown Campus
601 E. Main Street
Jamestown, N.C.
ADMISSION:   
Event is free and open to the public
Guilford Technical Community College is the fourth largest of 58 institutions in the North Carolina Community College System. GTCC serves more than 35,000 students annually from five campuses and a Small Business Center. Learn more at www.gtcc.edu.
# # #
Back to All Articles