Furniture Sewing Achieves 100 Percent Job Placement for Students
Published on: May 15, 2018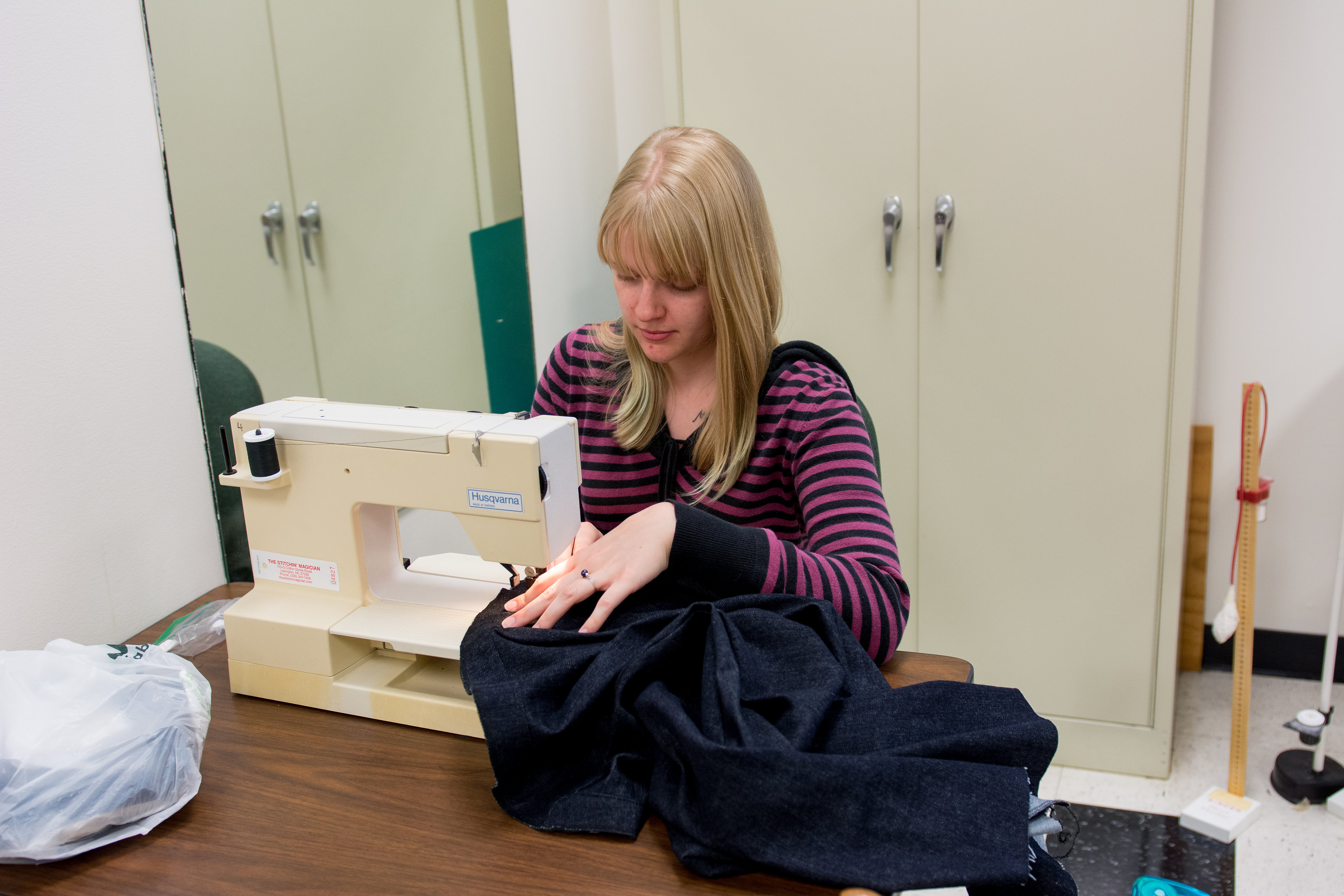 Graduates of GTCC's first furniture sewing class have entered the workforce, fulfilling the need for in-demand positions. Photo credit: Carrie Lilly
HIGH POINT, N.C.  — An industry-driven training program designed by and for local furniture manufacturers has achieved 100 percent job placement for eligible students at Guilford Technical Community College. Graduates of the first furniture sewing class offered at GTCC have entered the workforce, fulfilling the need for these in-demand positions.
"The program's initial success is a direct result of our industry partners maintaining strong involvement in the training curriculum," said Steve Castelloe, Director of Business & Industry Training at GTCC. "Company representatives frequently visit the class to observe, share what their companies do and recruit students for jobs. We have been extremely pleased with the start of this program and will be welcoming our third class in June."
GTCC partnered with more than a dozen local furniture companies in the Piedmont Triad to develop the furniture sewing course. Students learn the skills needed to sew upholstered furniture and operate industrial sewing machines. The equipment replicates what is used by area manufacturers, exposing students to what they will experience on the job. The course is part of a pilot program to build a skilled workforce to support local industry.
Registration is now open for the next class which runs June 4, 2018 – Oct. 3, 2018. Furniture Sewing is taught at GTCC's High Point Campus Monday – Wednesday from 6 p.m. to 9 p.m. Students who successfully complete the class are eligible for entry-level jobs in the furniture industry. The cost for the course is $188 plus approximately $45 for tools.
The average starting wage for sewing in the future industry is $9.50 to $11.50 per hour. Average wages with experience is $13 to $14 per hour.
Founding industry partners include:
Swaim Furniture
Boss Design
Sedgewick
High Point Furniture
KI
Southfield
Klaussner
Carsons
DARRAN
Verellen
Domenick Design
Davis Furniture
Woodmark Furniture
Lancaster Custom Works
Theodore Alexander
Jessica Charles
Tomlinson
Haily Furniture
For more information, contact GTCC Director of Business & Industry Training Steve Castelloe at srcastelloe@gtcc.edu or 336-334-4822, ext 57002.
Guilford Technical Community College is the fourth largest of 58 institutions in the North Carolina Community College System. GTCC serves more than 35,000 students annually from five campuses and a Small Business Center. Learn more at www.gtcc.edu.
Back to All Articles