'The table is where I earned my college degree': Greensboro man appears in Stouffer's mac and cheese commercial
Published on: August 8, 2018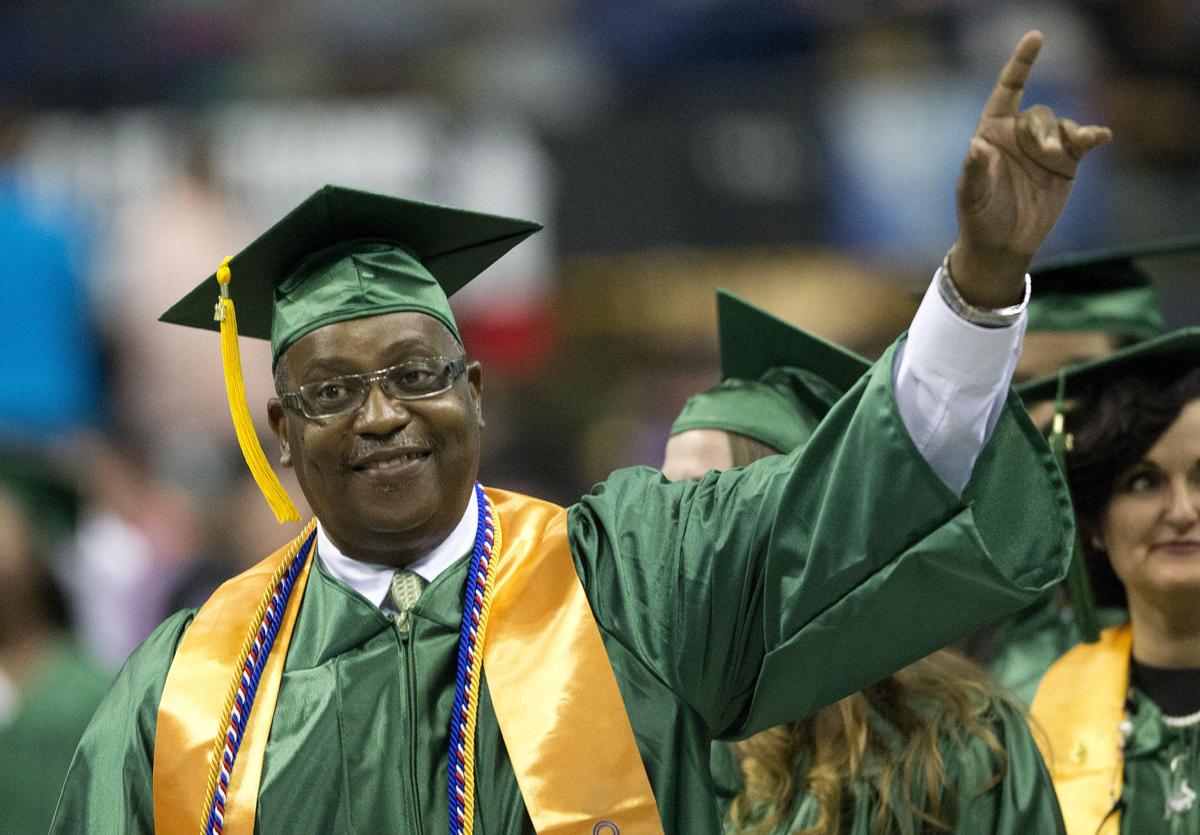 Fredrick Pegues graduated in May 2017 with an associate's degree in accounting. He is featured along with his twin daughters in a Stouffer's television commercial.
GTCC graduate Fredrick Pegues ('17) is featured in a new Stouffer's television commercial. He recently shared with WXII's Wanda Starke the importance of family and how he and his twin daughters, Hope and Faith, studied around the dinner table. Pegues graduated in 2017 -- the same weekend as his twin daughters. Faith from the University of North Carolina-Charlotte and Hope from North Carolina A&T State University. 
Stouffer's is establishing in his honor five college scholarships for non-traditional students.
Read the story here. 
Back to All Articles