New Women's Basketball Head Coach Sonya Beeler is Focused on Building Culture of Respect
Published on: December 5, 2018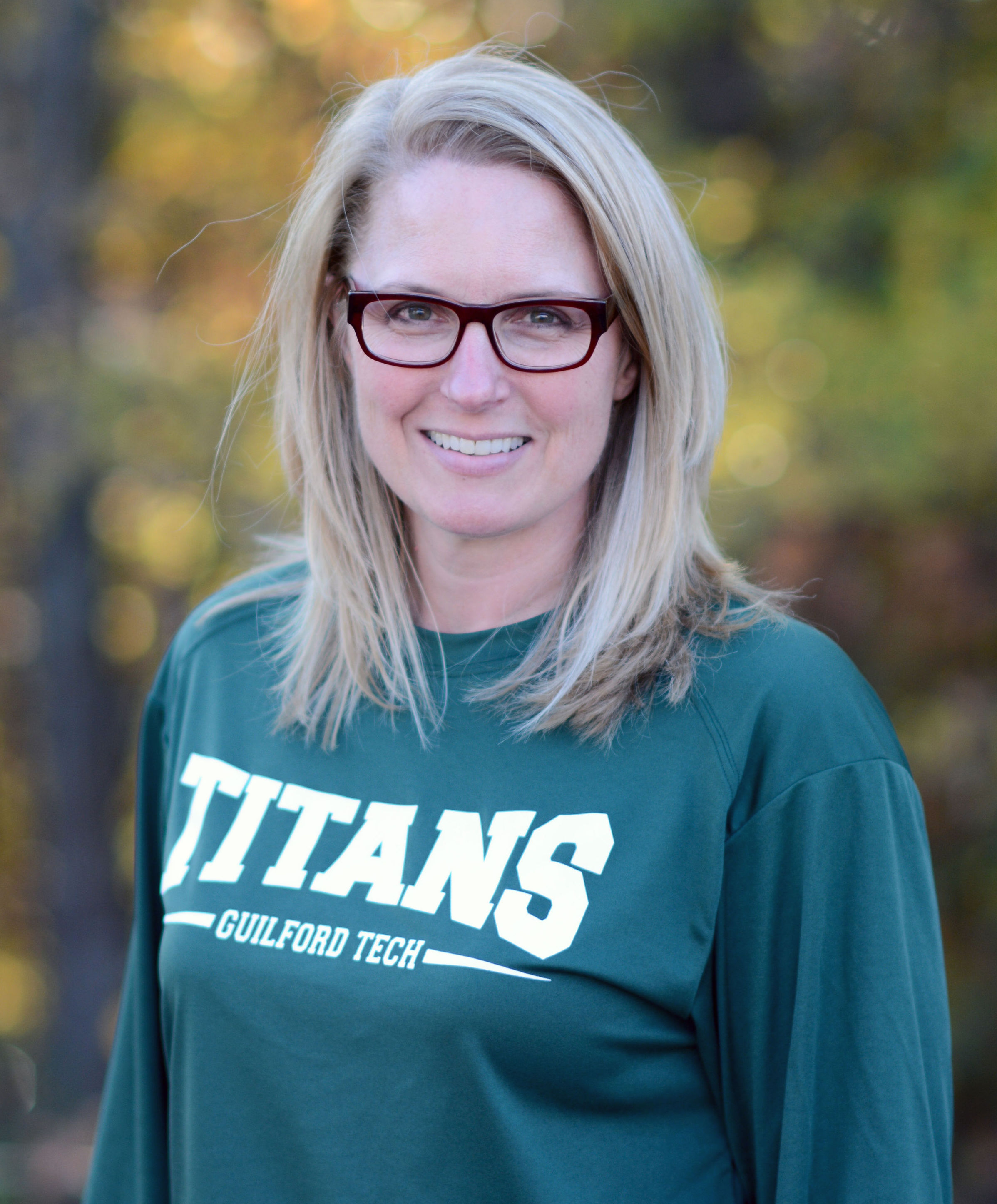 Sonya Beeler is head coach of the women's basketball program at Guilford Technical Community College. Photo credit: Carrie Lilly.
JAMESTOWN, N.C. — Sonya Beeler is nearly halfway through her first season as women's head basketball coach at Guilford Technical Community College. She may be new to North Carolina but the hardwoods are a familiar friend. With a coaching career that has extended over 20 years at both the high school and collegiate levels, Beeler is focused on building a culture of respect with her team at GTCC.
"I have an idea of the culture I'm wanting to build, a culture of respect and one that represents GTCC in the best light," says Beeler who was hired as head coach in June. "GTCC is a good place to be and I'm excited to be here."
Before joining GTCC, Beeler served as head women's basketball coach at Cincinnati State Technical and Community College (CSTCC). While there, she compiled a record of 114-51 over five seasons. Her teams earned two bids to the National Junior College Athletic Association (NJCAA) National Tournament, advancing to the Elite 8 on both occasions.
She has coached two consecutive Ohio Community College Athletic Conference Players of the Year; five consecutive All-American players (NJCAA and WBCA) and coached the OCCAC Freshman of the Year. Her student-athletes also completed over 700 hours of community service. 
Beeler describes her coaching style is defense-oriented and expects her teams to play fast and play tough defense. "I love teaching the game and breaking it down into the finer points," she explains. "I'm pretty intense and I want my team to improve every day. I want them to do well on the floor but the most important thing is for them to grow as people."
She holds a master's degree in athletic administration from Ohio University and received her undergraduate degree from Bradley University. In addition to coaching, she has also worked as a color commentator for CBS Sports, Fox Sports South and ESPN.
GTCC competes in the National Junior College Athletics Association at the Division II level and plays their home games at Ragsdale YMCA on the Jamestown campus of GTCC. A schedule of upcoming games can be found here.
Back to All Articles