GTCC's Annual Pie Sale is a Sweet Tradition
Published on: November 11, 2019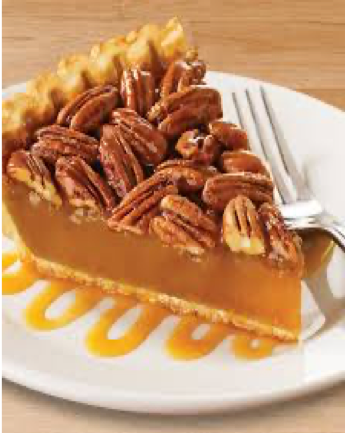 GTCC's annual pie sale is a Thanksgiving tradition. The college will accept prepaid orders for apple, pecan and pumpkin pies until 5 p.m. on Nov. 18.
JAMESTOWN – Need an extra hand preparing the Thanksgiving meal? The students at Guilford Technical Community College can help. The college's Hospitality, Culinary and Mobile Catering Club is now taking orders for its annual pie sale. The order deadline is 5 p.m. Nov. 18.
The sale is a GTCC tradition that spans nearly two decades. Each year students make and sell around 350 pies. Apple, pecan and pumpkin pies sell for $10 each (cash or check only).
"The pies are made from the personal recipes of GTCC Pastry Chef Michele Prairie," shared GTCC Culinary Instructor Chef Thomas Lantz. "Pecan is the No. 1 selling pie each year."
Students spend three to five days preparing and baking the pies to fill the orders. The annual fundraiser raises money for GTCC's Hospitality, Culinary and Mobile Catering Club.    
"The money raised from the pie sale helps to provide culinary tools, uniforms and opportunities to attend chef-driven conferences that students may not otherwise be able to afford on their own," added Chef Lantz.  
Apple, pecan and pumpkin pies are available for preorder and must be paid for in advance. Forms and payment can be dropped off at the Joseph S. Koury Hospitality and Careers Center at GTCC's Jamestown Campus, 601 E. Main St. in Jamestown. The pies will be available for pick up between noon and 6 p.m. Tuesday, Nov. 26. Pies not picked up will be donated to charity.
Back to All Articles