GTCC Launches New Program for Adults with Intellectual and Developmental Disabilities
Published on: February 11, 2019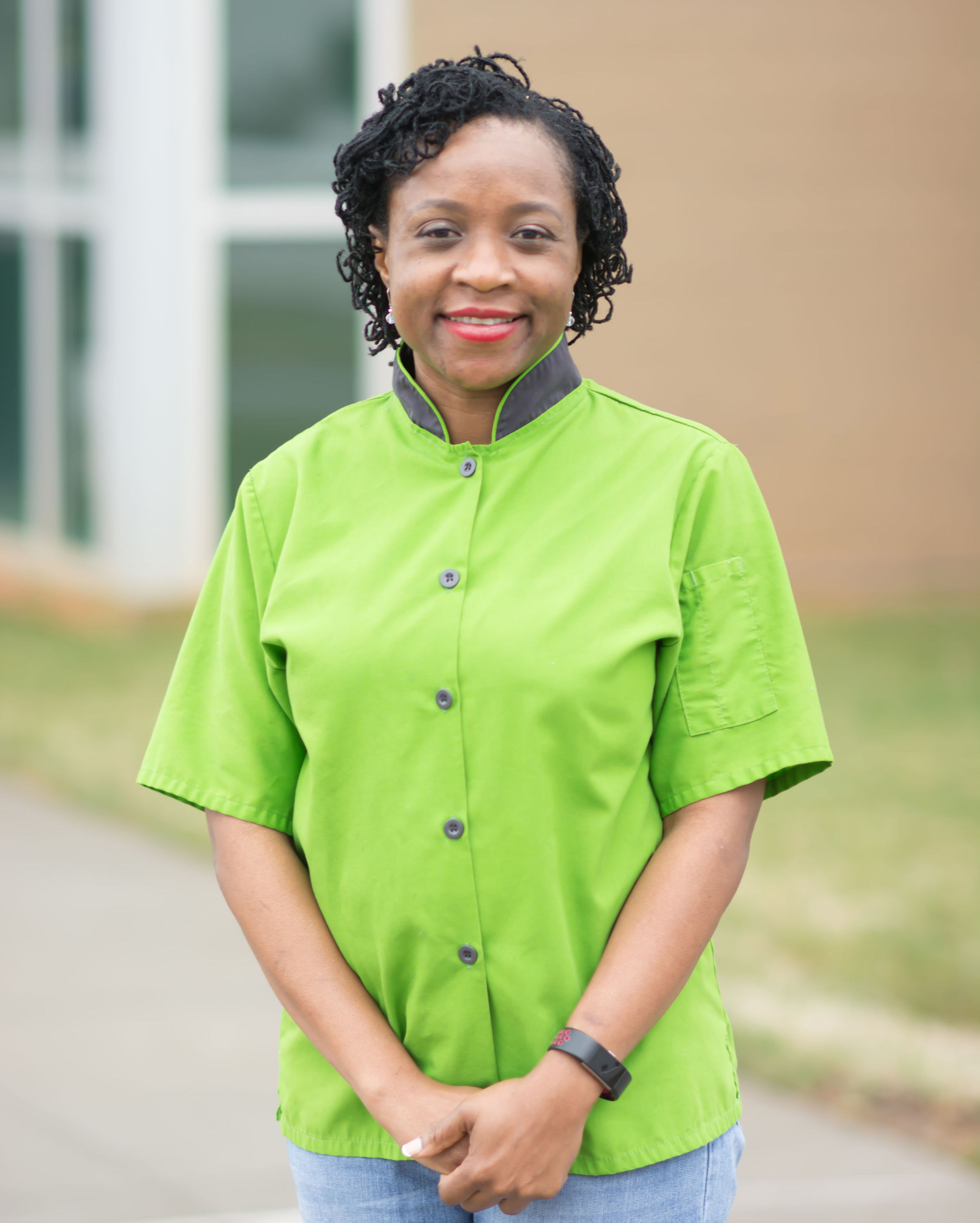 Natasha Ford, an adult education instructor at GTCC, was tapped to lead the food service program. Photo credit: Carrie Lilly
JAMESTOWN, N.C. – Guilford Technical Community College has launched a new program to provide employment training for adults with intellectual and developmental disabilities. The POWER (Providing Opportunities for Workforce Education Review) Pathways program gives students the necessary skills to find meaningful career or volunteer opportunities.
The college's first program, a 13-week course in food service, begins this month at GTCC's Greensboro and High Point campuses. 
"The POWER Pathways program is designed for adults who are capable of learning and working, but may need additional training to enable them to transition successfully into a work environment," says Claire Ricci, GTCC dean of adult education. "These students have something to contribute and have the potential to pursue a career. The POWER Pathways program helps them accomplish that goal and promotes self-sufficiency."
Natasha Ford, an adult education instructor at GTCC, was tapped to lead the food service program, which prepares students to work or volunteer in the culinary and food supply industry.
A graduate of The Natural Gourmet Institute, Ford spent part of her culinary career running her own catering business in New York and has extensive experience working with adults with disabilities.
"I have been afforded great opportunities and feel like this is me giving back," says Ford. "This is a population that tends to be ostracized yet they have so much to offer," she says. "As long as there is a kitchen and someone willing to work with them, these adults are loyal and consistent. They will not quit on you." 
Students enrolled in the food service program will learn basic knife and cooking skills, nutrition, menu and recipe planning, as well as food service and sanitation. Upon completion of the program, the students will be eligible to take the SERVSafe Food Handlers certification exam to earn an industry-recognized credential.
Ford says that career opportunities exist anywhere there is a kitchen. From restaurants and cafes to hospitals, nursing homes and retirement communities, students completing the program will have the technical skills to work in the prep and process areas of a kitchen.
GTCC is also providing career development instruction as part of the POWER Pathways courses. In addition to learning basic reading and math, the students will receive instruction on soft skills needed to retain employment, resume preparation and interview techniques.
Individuals interested in learning more about GTCC's POWER Pathways program can contact GTCC at 336-334-4822 ext. 53107 (Greensboro) or ext. 55087 (High Point). In addition to an application, prospective students will be interviewed before placement into the program.
Back to All Articles