GTCC Community Donates Personal Protective Equipment to Area Health System Partners
Published on: April 15, 2020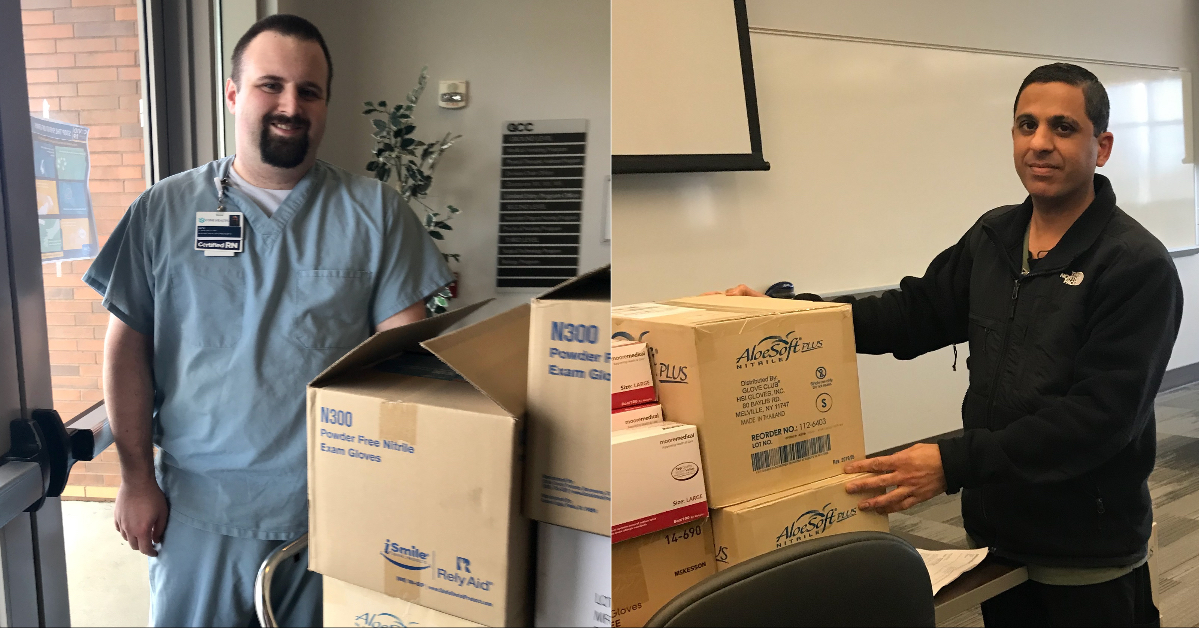 The college donated over 2,000 items to Cone Health, Novant Health, and Wake Health. The PPE donation will support healthcare workers in their efforts to fight COVID-19.
JAMESTOWN – Faculty and staff at Guilford Technical Community College collected personal protective equipment to donate to area health systems who are on the front lines fighting the COVID-19 outbreak. The PPE donation included over 2,000 items ranging from much-needed surgical masks, surgical gloves, face shields, protective eyewear, and gowns. The items were given to Cone Health, Novant Health, and Wake Health.
With the college moving all courses online for the remainder of spring semester, departments that would normally use PPE for educational purposes recognized there would be an increased need for supplies due to the coronavirus.
"GTCC uses PPE to train health students how and when to use the supplies when providing healthcare," shared Katherine Phillips, Dean of GTCC Health Sciences. "We quickly realized the need for PPE would surpass what our health care systems had available and decided we could donate a percentage of our supplies to help the cause."
The college has strong relationships with the Triad's three major health systems. These organizations work with GTCC students by providing clinical experiences in their healthcare facilities and they employ many GTCC graduates.
"Just as they've supported us in educating our students, we wanted to help them in this time of crisis," added Phillips.
Departments at GTCC contributing to the PPE donation included Nursing, Health Careers, Dental Assisting and Hygiene, Pharmacy Technology, Radiography, Medical Assisting, and Physical Therapist Assistant. The donated items were collected by representatives from Cone Health, Novant Health, and Wake Health in late March.
Back to All Articles