GTCC Names Dr. Manuel Dudley as Vice President of Workforce and Continuing Education
Published on: August 25, 2020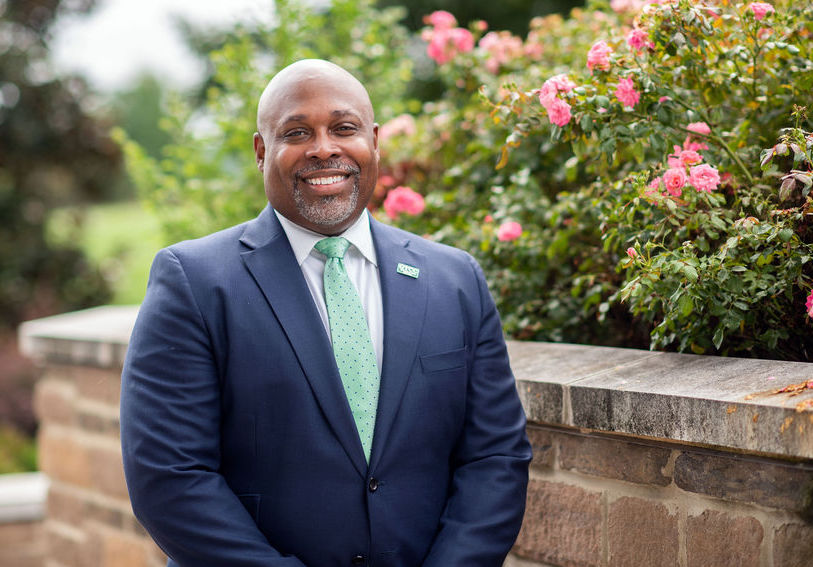 Dr. Manuel Dudley has been named Vice President of Workforce and Continuing Education at GTCC. He previously served as Dean of the college's Greensboro Campus.
JAMESTOWN – Dr. Manuel Dudley has been named as Vice President of Workforce and Continuing Education at Guilford Technical Community College. Dudley joined GTCC in 2010 as Dean of the Greensboro Campus. He began his new role Aug. 16.
Dr. Dudley is excited about working to create career pathways through education and training.
"I want to build on the relationships I've established and be a conduit to connect the community with our students and the businesses we serve," he shared. "I have a passion for helping students and believe in the opportunities we provide at GTCC to get people educated, trained, and employed."
In his new position, Dudley will lead GTCC's workforce development and continuing education programs. He will be responsible for working with state and local economic development leaders, employers, and leaders of major industry sectors to ensure the college meets employee development and training needs.   
Dudley has over 23 years of experience in community college higher education. He received a bachelor of science in Human Development and Family Studies and a master's degree in Counseling and Educational Development from the University of North Carolina at Greensboro. He holds a Ph.D. in Leadership Studies from North Carolina A&T State University.
In 2019, Dudley was the recipient of the Leadership Greensboro Connector Medal from the Greensboro Chamber of Commerce for his advocacy of community partnerships. Dr. Dudley received the UNC-Greensboro Alumni of Distinction Award in 2018 and served as chair of the NC Works Partnership Development Board of Guilford County from 2013-2017.
He is actively involved in the community and strongly believes in giving back. Dudley serves as vice-chair of the UNC Greensboro School of Education Advisory Board, the Greensboro Housing Authority Board of Commissioners (since 2011), chair of Family Service of the Piedmont, and chair of the Community Investment Council of the United Way of Greater Greensboro.
Back to All Articles