Truliant Federal Credit Union Donates $1,000 in Visa Gift Cards to Benefit Titan Link
Published on: December 17, 2020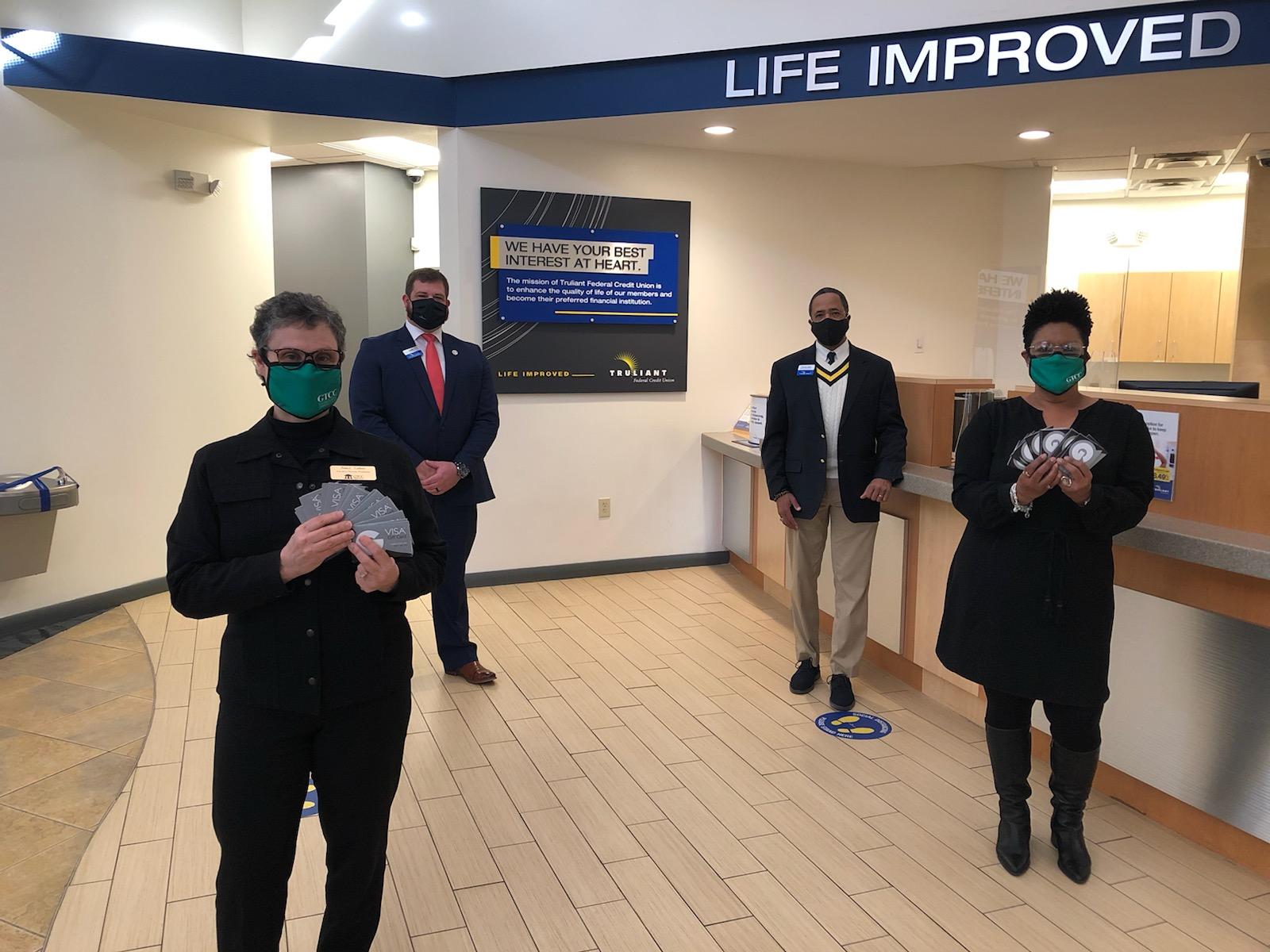 JAMESTOWN, N.C. (Dec. 17, 2020) – Guilford Technical Community College students who find a surprising financial barrier in their path will discover there is help, thanks to a donation from Truliant Federal Credit Union's Brighter Days campaign.
Truliant recently donated $1,000 worth of Visa gift cards to Titan Link, which helps connect GTCC students with college and area resources to help them stay focused on academic and professional goals.
It is easy for a college student to get derailed by small, unforeseen emergencies like car repairs or emergency health care. A Visa gift card is a flexible way for a student to meet those challenging needs.
"We are fortunate to have generous support from our community for Titan Link," said Sybil Newman coordinator for Titan Link. "Often, financial emergencies like unexpected healthcare costs, childcare expenses, or a car breakdown prevent GTCC students from completing coursework or training.
"This gift from Truliant will allow us the flexibility to help a student when the unexpected happens and help to overcome some of the barriers that life can often give us."
Titan Link provides resources and information that assists with non-academic challenges such as housing, transportation, food insecurity, childcare, and emergency loan/grant/scholarship application access for GTCC. 
Through the Brighter Days campaign, Truliant is working with 35+community organizations in the Carolinas and Virginia.
For more information visit our Titan Link page.
About Guilford Technical Community College: Guilford Technical Community College is the third largest of 58 institutions in the North Carolina Community College System. GTCC serves nearly 35,000 students annually from five campuses and a Small Business Center. Learn more at www.gtcc.edu.
###
Back to All Articles