GTCC Foundation Awards Four Mini-Grants To Fund Projects
Published on: January 6, 2021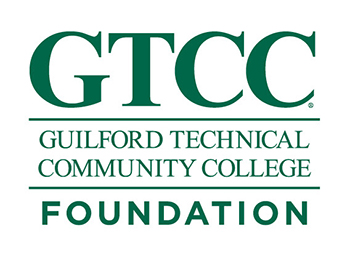 JAMESTOWN, N.C. (Jan 6, 2021) – The Guilford Technical Community College Foundation recently awarded its annual Innovative Mini-Grants to help seed-fund four projects in the region.
The foundation's mini-grant program is designed to inspire GTCC faculty and staff members to identify opportunities for creating or improving a college program or service that will help GTCC achieve its strategic goals.
This year's awards were presented for:
High Point YMCA to restart ESOL Family Literacy Program
In 2019 the High Point YWCA provided childcare and activities for children while GTCC's adult education program provided ESOL classes for the parents. Due to a lack of funding and COVID-19 disruptions they were unable to continue the program in 2020.
With funding from the GTCC Foundation, they can restart classes for the spring 2021 semester.
Substance abuse and mental health seminars for human service professionals
Grant will provide funding for two three-hour sessions in training for up to 60 concentrating on using technology more efficiently to assist in providing remote treatment.
Visual Arts Department to purchase two 3-D printers, software, and filaments as learning tools for multiple classes.
The 3-D printers will introduce a new and innovative resource to the Visual Arts Department. With the addition of the printers, the classes will be able to replicate artifacts from eras covered in art appreciation and art history books which will allow students to observe objects they might not ever see in person.
The 3-D created objects will be displayed in face-to-face classes and will also be shown in mini-exhibits on campus so online students can observe as well.
Study Abroad Association to purchase 360 Global Learning & Virtual Study Abroad program.
This will help open "study abroad" to any student with a computer. It helps close the equity gap in global education by allowing students understand cultures around the world to better prepare them for the global economy.
The one-time grants were for up to $3,000 each.
Collaboration was encouraged between GTCC departments and community partners in creating the projects.
About the GTCC Foundation:
The GTCC Foundation supports efforts to ensure education excellence through fundraising, advocacy and promoting awareness of the college's positive impact on the community. Founded in 1966, The Foundation oversees more than 200 gift funds that provide critical financial support annually for students and faculty. For more information, visit: gtcc.edu/community-engagement/giving-to-gtcc/index.php.
###
Back to All Articles