GTCC Middle College Program Propels Lindsay Toward Mental Health Career; Longleaf Grant Makes Her Final Semester Free
Published on: July 28, 2021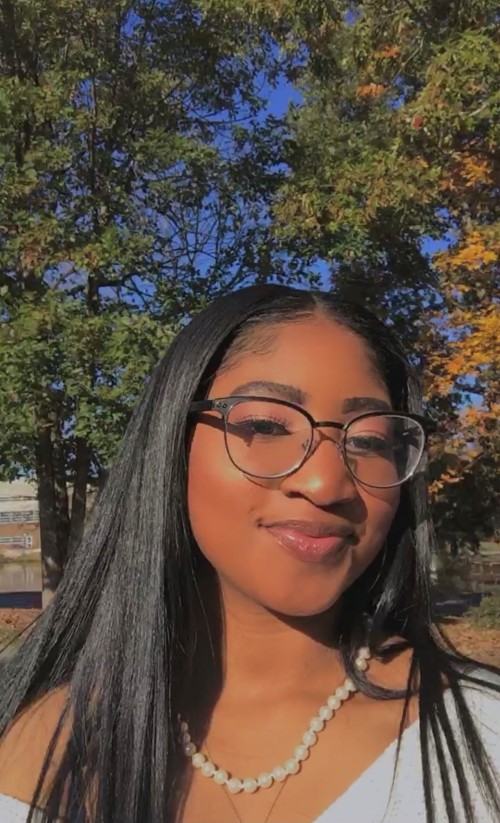 GTCC Student and Longleaf Recipient Averi Lindsay
Averi Lindsay graduated from high school this past spring. She will graduate from Guilford Technical Community College in December with an associate of arts. And she is just 18 years old.
Is this some type of educational wizardry? Not even close.
Lindsay attended the Jamestown Early Middle College at GTCC, which is an alternative high school completion program in partnership with Guilford County Schools. Early Middle College students must be referred and approved by Guilford County Schools prior to enrollment.
She was recently awarded the Longleaf Grant which means her upcoming final semester at GTCC will be free.
The grant, in partnership with the North Carolina Community College System and the State Education Assistance Authority, guarantees fulltime eligible students $700 to $2,800 per year for two years to cover tuition and fees.
The Longleaf Grant, Lindsay said "was really big for our family. Anything you save going to college is important."
She spent her final two years of high school at the Jamestown Early Middle College program, which meant she received dual credit that was applied to her high school diploma and toward a college degree.
"We always liked the idea to go to a school that gives college credit and was paid for," said Lindsay, a High Point resident. "We thought this was a good idea for me to help me figure out what I wanted to do."
Ironically, it was the COVID-19 pandemic that, in the end, helped her decide what she wanted for her future. She spent the first semester of Early Middle College attending classes on campus. Then the pandemic hit, and classes became remote.
"The pandemic started, and I was kind of confused, just at home doing what I needed to do for school but confused about what to do," she said. "I didn't have direction, but in the end, the pandemic helped me see that I wanted to work with people, specifically in mental health."
Even though the program is officially called "Early Middle College" Lindsay quickly discovered it was more like "real college."
"You have to be organized, really organized. You have to be worried about high school classes and college classes at the same time," said Lindsay.
Lindsay took two college classes and two high school classes each semester of her junior year in the Jamestown Early Middle College program. Her senior year she took three college classes and one high school class each semester. She currently has over 40 transferable credit hours, and that number will grow with one more semester remaining at GTCC.
Lindsay is already thinking about the next step in her educational journey. She's considering both the University of North Carolina Greensboro and North Carolina A&T along with a handful of online colleges to purse a degree in psychology after graduation from GTCC in December.
Regardless of where she continues her education, she will always be thankful to GTCC for helping her along the way.
"Looking back at it, coming to the GTCC Jamestown Early Middle College was the right decision for me and my family. I'm really happy with the way it has affected my life," said Lindsay. "I think it has helped me greatly, allowing me to figure where I go next, to have the freedom to know where I'm going and what I want to do. I'm excited for the next chapter."
Back to All Articles