GTCC Selects Dr. Woodley As College's New Associate Vice President Of Instruction
Published on: May 18, 2021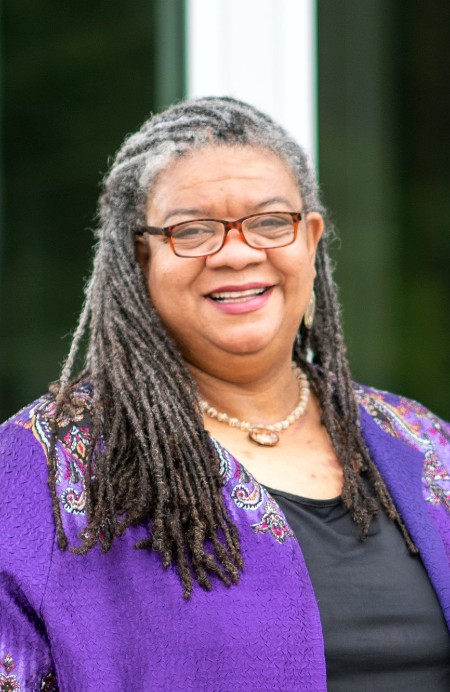 GTCC Welcomes Dr. Woodley As The College's New Associate Vice President of Instruction
JAMESTOWN, N.C. (May 18, 2021) – Dr. Xeturah Woodley, who has worked more than 25 years in higher education, has been named Guilford Technical Community College's new associate vice president of instruction.
Woodley, who holds a Bachelor of Art in African American Studies and Psychology, a master's in social sciences, and a Ph.D. in Curriculum and Instruction, comes to GTCC from New Mexico State University where she served as an associate professor and program coordinator in learning design and technology, researching culturally responsive teaching and learning in online environments.
"I'm excited to join the GTCC team. Afterall, who wouldn't want to work where we make amazing happen," said Woodley. "The GTCC faculty and staff were so supportive during my interviews that it was easy for me to say 'yes' to joining the team.
"As an educator, I'm looking forward to partnering with the faculty and staff at GTCC to further our mission of providing equitable education outcomes for all students."
Woodley has served as a faculty member and a variety of administrative positions at community colleges and universities.
Woodley earned her Ph.D. from New Mexico State University, her masters from the University of Colorado and her bachelors from the Metropolitan State College of Denver.
In her new position Woodley will collaborate with the senior vice president of instruction to provide overarching leadership and direction to core instructional functions and to the development and delivery, and support of all instructional areas. This position directly supervises and provides guidance to the Center of Academic Engagement, Learning Resource Center, auditing, eLearning, and instructional support services/special projects in support of GTCC's strategic plan and objectives.
About Guilford Technical Community College: Guilford Technical Community College is the fourth largest of 58 institutions in the North Carolina Community College System. GTCC serves more than 27,000 students annually from five campuses and a Small Business Center. For more information, visit gtcc.edu, Facebook, Twitter, Instagram and LinkedIn.
Back to All Articles