Graham Earns Employee Of Month Honors For Hard Work In Keeping Two Departments Running Smoothly
Published on: June 28, 2021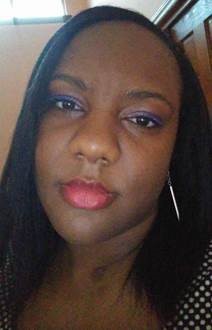 May 2021 GTCC Employee of the Month Sierra Graham
Sierra Graham has two job titles at Guilford Technical Community College, but she has many more jobs.
Graham is the administrative assistant for the dean of human services and public safety division as well as the fire occupational extension and fire academy. For her diligent work to keep both areas running smoothly, Graham has been named Guilford Technical Community College employee of the month for May.
"We host two night-time academies, a day-time academy and numerous continuing education classes every week," said Graham's nominator. "Sierra constantly makes sure everything is in the right place, paperwork is properly completed, and we are going in the right direction."
Graham brings a take-charge attitude to her job. With the leaders of the departments often out of the office on the drill ground or at other fire departments, she keeps the division running smoothly.
"Sierra is always the face of our programs in our absence. I get daily compliments about her courteous demeanor from students and adjunct instructors," said her nominator.
Graham does what it takes to make sure things run efficiently. After-hours and weekend work is commonplace for her, without complaint. According to her nominators, Graham anticipates and knows what is needed and acts accordingly.
She also serves as an instructor for new administrative assistants at GTCC, a task she carries out with perfection and pride.
"Beyond a shadow of a doubt, Sierra is the best I have worked with," said her nominator.
Back to All Articles