Veteran Community College Leader Edwards Named GTCC VP of Student Services
Published on: January 14, 2021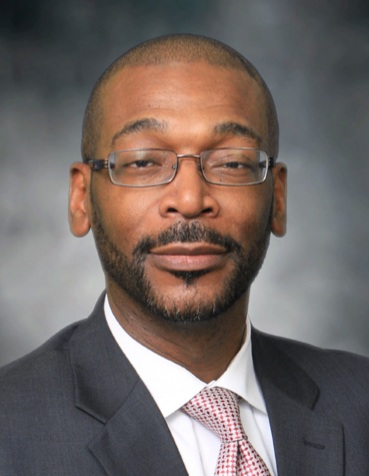 JAMESTOWN, N.C. (January 14, 2021) – Guilford Technical Community College recently named Dr. James E. Edwards vice president of student services.
"I am honored and excited about joining the Guilford Technical Community College team and look forward to the unique opportunity to transform the lives of students," said Edwards, who has a doctorate of education from NOVA Southeastern University. "I also look forward to working collaboratively with faculty, staff, students, and community stakeholders to enhance student success, engagement, and development."
In his new role, Edwards will work closely with GTCC President Dr. Anthony Clarke to accomplish the college's goals, objectives, and strategic plans. He will also provide leadership to a comprehensive student services division, and in collaboration with other units of the college, work to enhance student learning and success.
"From a very young age even until this very day, people have helped me, and I feel it is my responsibility to give back," said Edwards. "Just as I was helped, I feel as though I have an obligation to do the same. It brings me joy to help open a door or even build a bridge for someone else to realize their dreams and full potential."
Edwards, who has more than 20 years of higher education experience, served most recently as the campus dean of the Chesapeake Campus of Tidewater Community College in Chesapeake, Va., with additional leadership over the regional automotive center and the tri-cities center. Prior to that, he served as the dean of students and chief student affairs officer at Tidewater Community College.
Edwards has also served as interim provost and dean of student services/chief student affairs office during his tenure at Tidewater Community College.
Previously, he has held several administrative posts at the community college and university levels in Virginia and Georgia. Edwards has experience in all areas of student affairs and his expertise includes student retention, outcomes assessment, strategic planning, and strategies for assisting first-generation college students.
Edwards is married and the father of three daughters and has one granddaughter.
About Guilford Technical Community College: Guilford Technical Community College is the third largest of 58 institutions in the North Carolina Community College System. GTCC serves nearly 35,000 students annually from five campuses and a Small Business Center. Learn more at www.gtcc.edu. 
###
Back to All Articles