Greensboro News & Record features Medlin student center grand reopening
Published on: April 27, 2022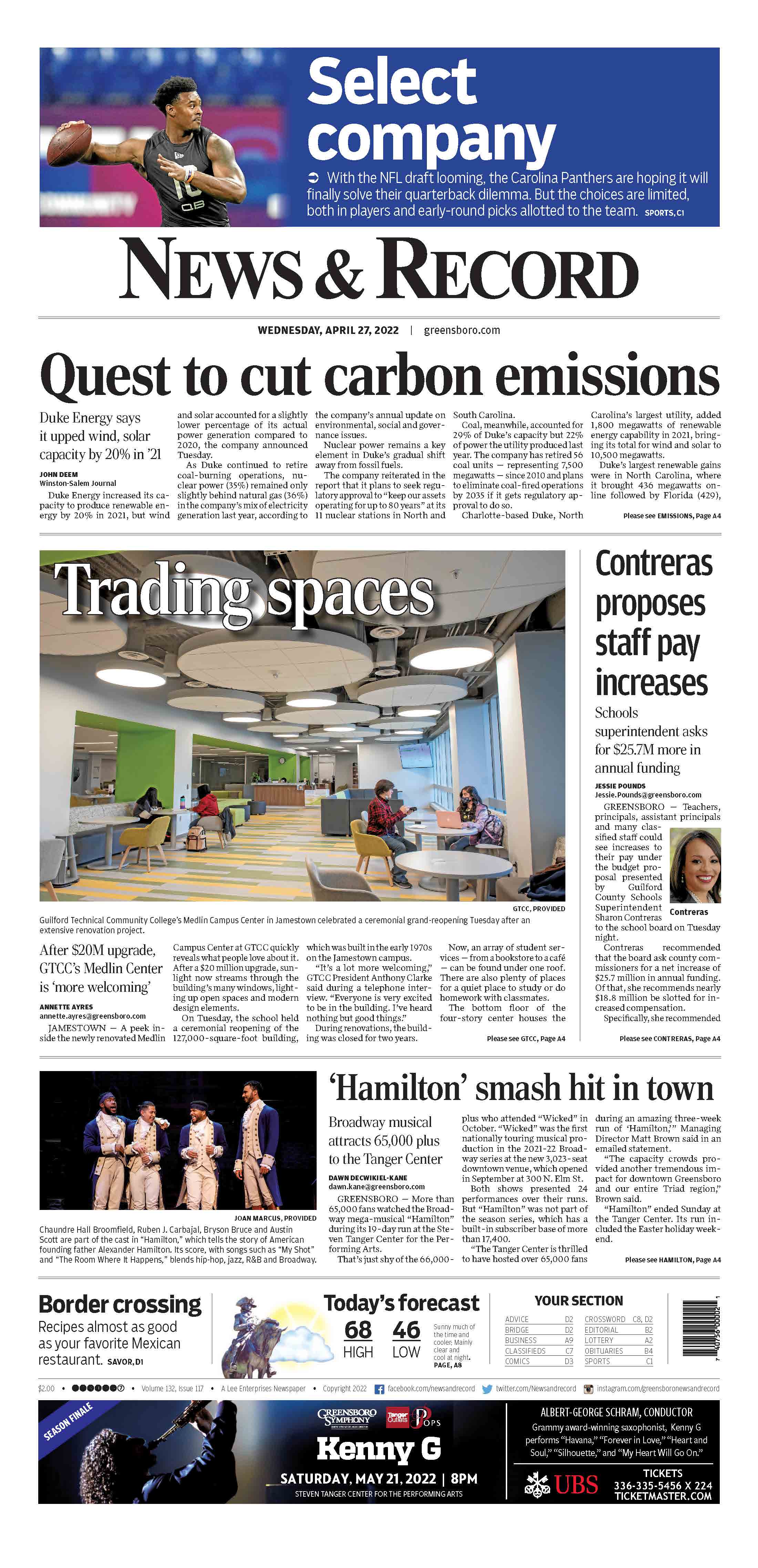 The front page of the Greensboro News & Record.
The Greensboro News & Record covered the Guilford Technical Community College's Medlin Campus Center celebrated a ceremonial grand-reopening after an extensive renovation project and including it on the front page. To read more about the $20 Million project, visit 
https://greensboro.com/news/local/trading-spaces-after-20m-upgrade-gtccs-medlin-center-is-more-welcoming/article_d0ebbac2-c58f-11ec-b9fb-431d9d7e7a3b.html
.
Back to All Articles