GTCC Foundation Names Nancy Calkins Executive Director
Published on: October 16, 2017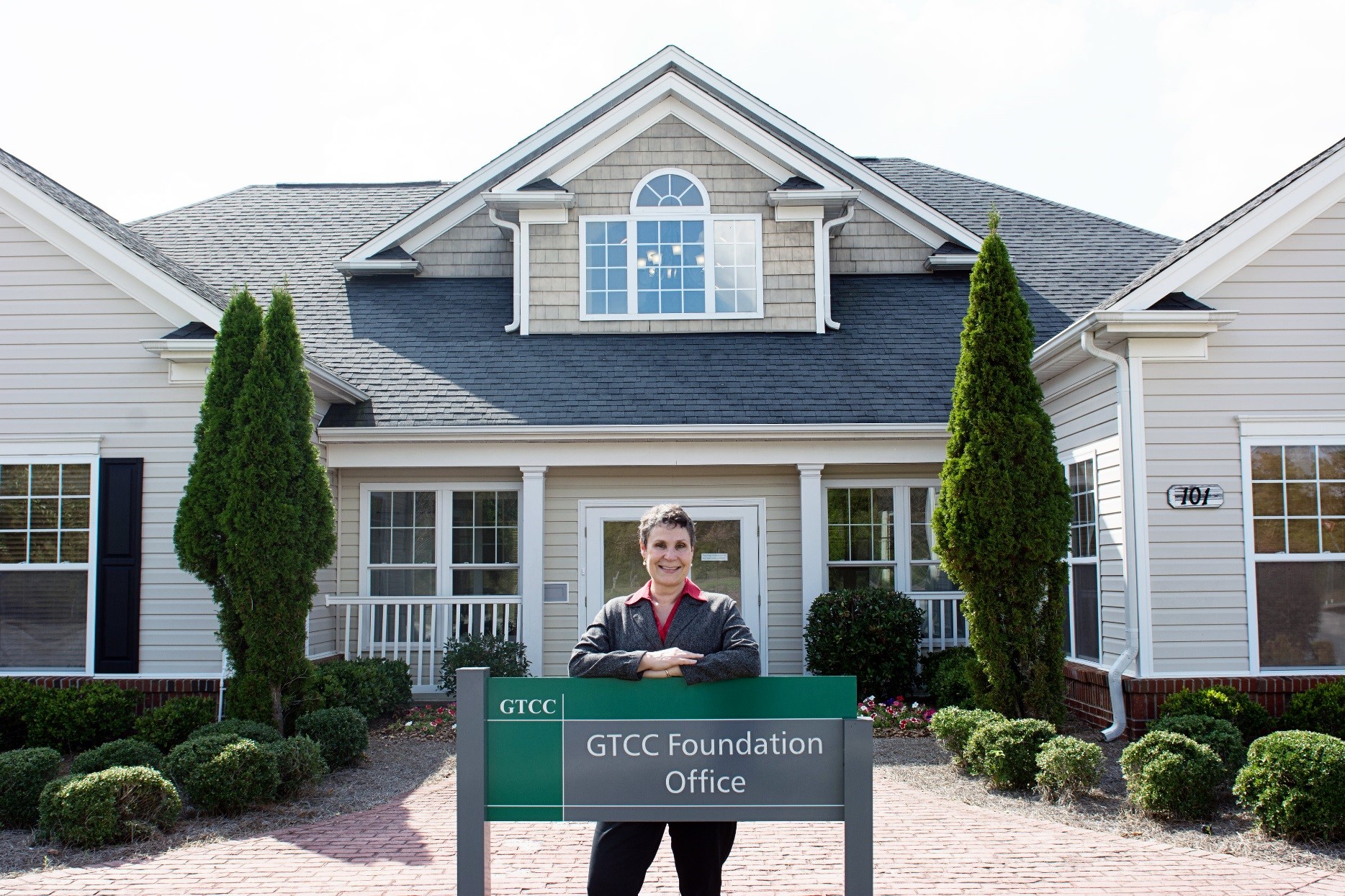 JAMESTOWN, N.C. (Oct. 16, 2017) — The Guilford Technical Community College Foundation has named Nancy Calkins as executive director. Calkins assumes the role after serving three years as the Foundation's assistant director. She will be responsible for the Foundation's fundraising programs and other resource development activities for the college.
"Nancy brings great depth and fundraising expertise to the executive director role," said Dr. Randy Parker, president of Guilford Technical Community College. "She will be responsible for developing and sustaining a culture of operational excellence for the GTCC Foundation. We are extremely proud to have her lead the Foundation's development efforts."
Prior to the GTCC Foundation, Calkins served for 27 years in executive leadership and development roles with YMCAs in Greensboro, North Carolina, and Augusta, Georgia.
She holds a bachelor's degree in English from Arizona State, an MBA from the University of North Carolina at Greensboro and is a Certified Fund Raising Executive. Calkins is a member of the Greensboro Kiwanis Club, the Women's Professional Forum and a Leadership Greensboro alum.
For more than 50 years, the GTCC Foundation has helped students achieve a higher education. Generous community partners help provide resources needed beyond the basics of the state budget that help students access education and succeed in life. In addition to providing scholarships for deserving students, the Foundation also works to ensure that GTCC has the resources needed to offer relevant classes and training, update facilities and infrastructure, invest in new technologies, and ensure that our educators have the right tools to help student excel.
Guilford Technical Community College is the fourth largest of 58 institutions in the North Carolina Community College System. GTCC serves more than 35,000 students annually from five campuses and a Small Business Center. Learn more at www.gtcc.edu.
Back to All Articles