Matthew Soule Appointed to GTCC Board of Trustees
Published on: December 14, 2017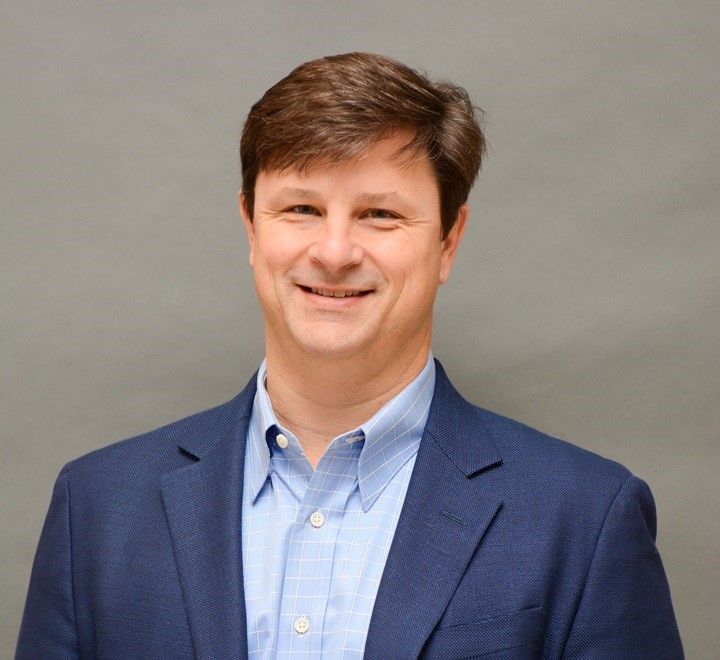 Matthew Soule, president of Ennis-Flint is GTCC's newly appointed member of the Board of Trustees (photo credit: Carrie Lilly)
JAMESTOWN, N.C. (Dec. 14, 2017) — Matthew Soule, president of Ennis-Flint, has been appointed by Gov. Roy Cooper to the Guilford Technical Community College Board of Trustees. Additionally, the GTCC Board of Trustees has elected Lisa Stahlmann to serve as board vice chair for the remainder of the 2017-2018 fiscal year.
Soule fills the seat vacated by GTCC Board of Trustees Vice-Chair George Ragsdale who was a member from 2013-2017. Soule will serve a four-year term.
"I am honored to have the opportunity to work with Dr. Randy Parker and the Board of Trustees to continue GTCC's mission of educating, training and serving the students, and community of Guilford County," said Soule.
Soule is president of High Point-based Ennis-Flint, the world's largest manufacturer of pavement marking products. The company operates 25 manufacturing facilities and employs more than 1,500 people worldwide. Under Soule, Ennis-Flint has grown from one facility and fewer than 60 employees to one of the state's largest private companies.
Prior to purchasing Flint Trading in 2004 with business partner Steve Vetter, Soule was a partner at private equity firm Wachovia Capital Partners in Charlotte for four years. He also spent nearly a decade in New York, Chicago and Charlotte in investment banking and private equity.
Soule is actively involved in the community, serving as a member of the Morehead-Cain Scholarship selection committee, volunteering with his son's Boy Scout troop and his daughter's swim team, and is a board member for several start-up companies. He has volunteered with the Charlotte Mecklenburg Historic Landmarks Commission, Hands On Charlotte, Backpack Beginnings of Greensboro and Habitat for Humanity. Soule is an advocate for autism awareness and supports several regional and national autism awareness groups.
He graduated Phi Beta Kappa from the University of North Carolina at Chapel Hill and is a Morehead-Cain Scholar. Soule holds a Master in Business Administration from the Northwestern Kellogg Graduate School of Management and is a F.C. Austin Scholar. He resides in Greensboro with his wife and two children.
Guilford Technical Community College is the fourth largest of 58 institutions in the North Carolina Community College System. GTCC serves nearly 35,000 students annually from five campuses and a Small Business Center. Learn more at www.gtcc.edu.
Media Contact:
Aleasha Vuncannon
(336) 465-0405
aleasha@ReubenRink.com
Back to All Articles