GTCC Lady Titans Finish Seventh in National Championship
Published on: March 28, 2017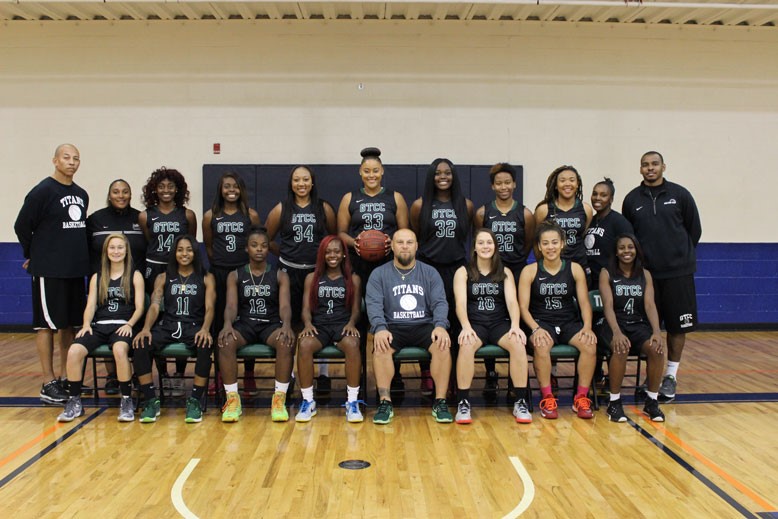 JAMESTOWN, N.C. — Guilford Technical Community College's women's basketball team finished seventh in the 2017 NJCAA Division II Women's National Basketball Tournament, with a winning percentage of 31-4, after defeating Parkland College on Saturday, March 25.
It was the GTCC women's basketball team's third time competing on the national level, and their most successful national tournament to date.
"This is the highest G-tech has ever finished," said Bobby Allison, GTCC's women's basketball coach. "It's the first time we've made top eight in any sport."
Even though they lost their first game, 77-59, the Lady Titans' perseverance helped them dive back in and play better than ever.
"It would have been so easy to just pack it in and walk away after losing that first game, but they came back, played hard in their other three games, and scored more points, overall, than any other team," Allison said.
GTCC's Lady Titans scored 303 points in three games, which is more than even the national champions, who racked up 280 points scored overall.
Having played so well in the tournament and finished higher than ever before, Allison said he is proud of the team's hard work and their resilience.
Guilford Technical Community College is the fourth largest of 58 institutions in the NC Community College System. GTCC serves more than 40,000 students annually from five campuses and a Small Business Center. Learn more at www.gtcc.edu.
Back to All Articles