Astrophysicist Dr. Katherine Mack to Give Annual GTCC Stellar Society Lecture
Published on: April 5, 2018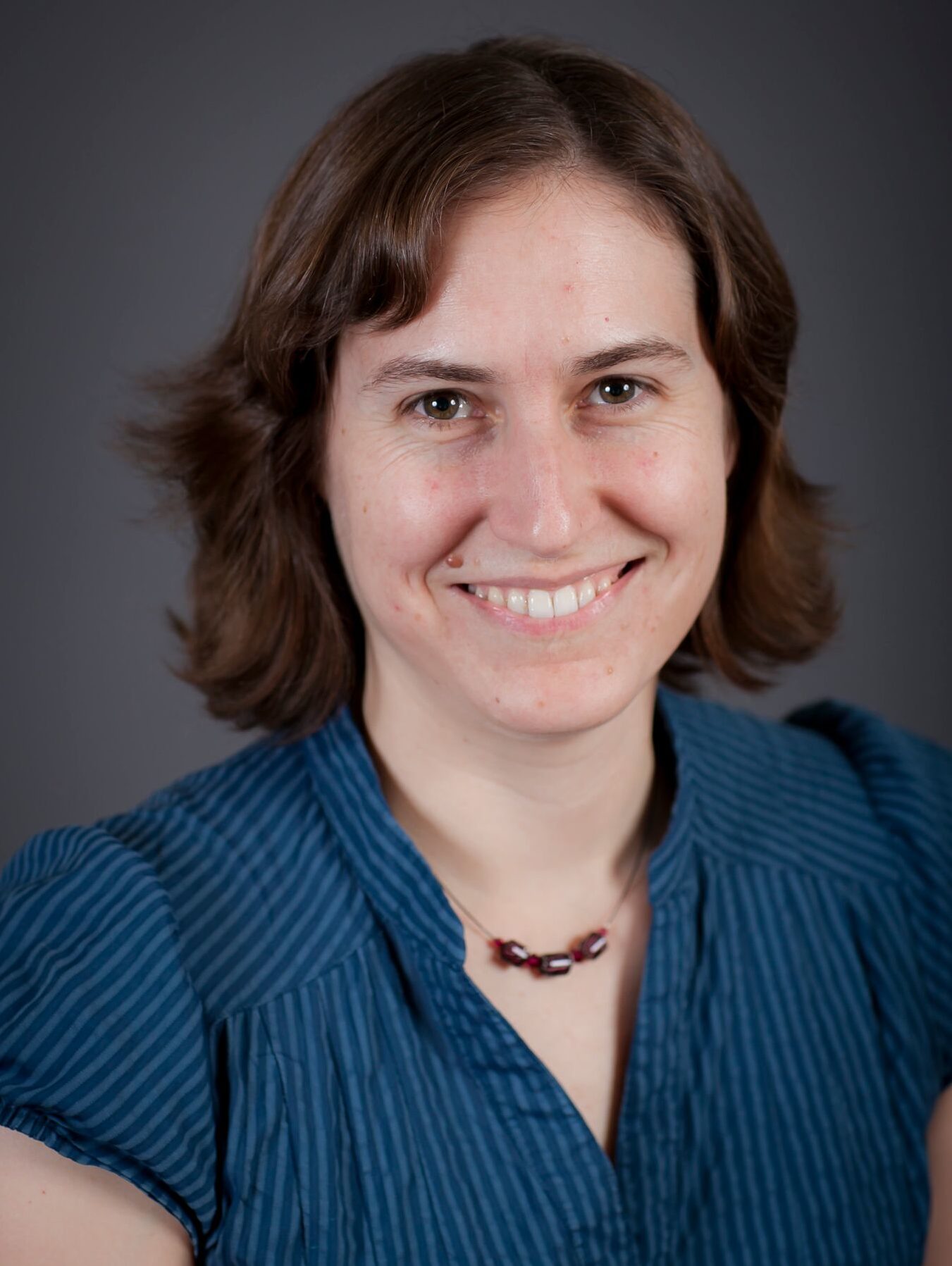 Astrophysicist Dr. Katherine Mack
JAMESTOWN, N.C. (April 5, 2018) — North Carolina State University Astrophysicist Dr. Katherine Mack will give the annual GTCC Stellar Society Astronomy lecture at 7 p.m. Friday, April 13 in the Joseph S. Koury Auditorium on GTCC's Jamestown Campus. In her lecture, "Dispatches from a Dark Universe," Dr. Mack will discuss knowledge of the cosmos.
This event is free and open to the public and is part of the North Carolina Science Festival, a month-long celebration showcasing science and technology through a variety of events across the state.
Dr. Mack is a theoretical astrophysicist who studies a range of questions in cosmology, the study of the universe from beginning to end. She currently holds the position of Assistant Professor of Physics at North Carolina State University, where she is also a member of the Leadership in Public Science Cluster. Throughout her career, she has studied the early universe, galaxy formation, black holes, cosmic strings, and the ultimate fate of the cosmos. Alongside her academic research, she is an active science communicator and has been published in a number of popular publications such as Scientific American, Slate, Sky & Telescope, Time.com, and Cosmos Magazine, where she is a columnist.
The lecture is presented by GTCC's Student Astronomy Club, The Stellar Society, whose mission for the past decade has been to support public outreach activities at Cline Observatory. Their efforts, along with support from the Cline Observatory and the GTCC Foundation, have made this annual lecture possible.
Following the lecture, the Cline Observatory will be open (weather permitting) for its regular Friday night viewing. For more information about Cline Observatory and its programs, visit http://observatory.gtcc.edu/.
Event Details
WHAT:
The GTCC Stellar Society Presents Astronomy Lecture "Dispatches from a Dark Universe" with Dr. Katherine Mack.
During her lecture, Dr. Mack will give a tour of the edges of our knowledge of the cosmos, including where the frontiers are, and what might remain unknowable forever. Come for the Big Bang, stay for the possibility of the ultimate destruction of all of reality!
WHEN:
Friday, April 13 at 7 p.m.
WHERE:
Joseph S. Koury Auditorium
GTCC Jamestown Campus
601 E. Main Street
Jamestown, N.C.
ADMISSION:
Event is free and open to the public
Guilford Technical Community College is the fourth largest of 58 institutions in the North Carolina Community College System. GTCC serves more than 35,000 students annually from five campuses and a Small Business Center. Learn more at http://www.gtcc.edu/.
Back to All Articles