My GTCC Story: Claimon Tyler
Published on: June 11, 2018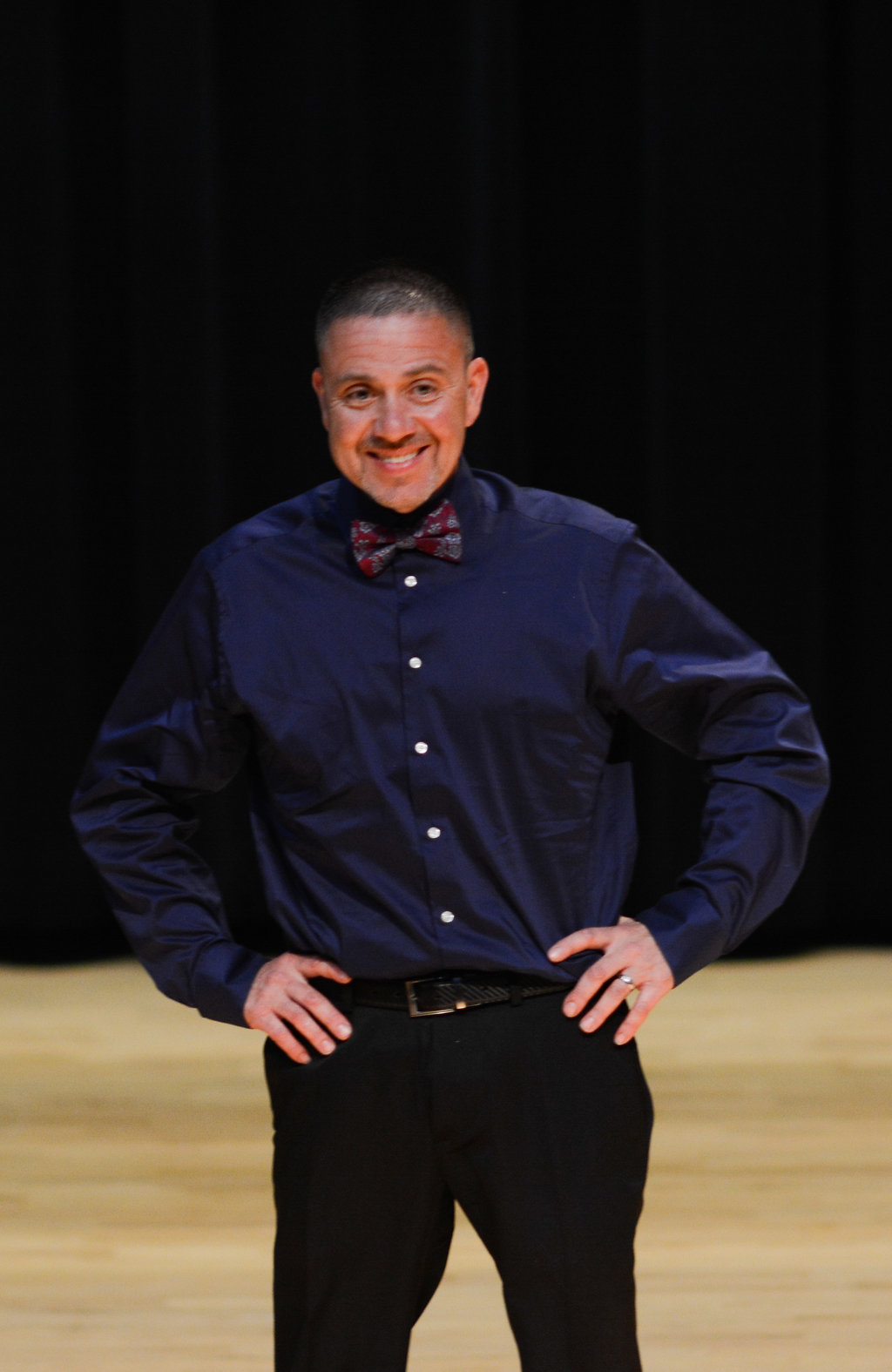 GTCC graduate Claimon Tyler ('18) | Photo credit: Carrie Lilly.
GTCC Graduate Claimon Tyler Has A New Lease on Life
When Claimon Tyler first enrolled at GTCC, he was homeless, working minimum wage and had just spent the last eight years of his life in prison. He was committed to making a change and was ready to put in the time and effort necessary.
"I was barely making ends meet, and I felt stuck," he says. "It was hard to move forward when I was making so little, but I knew I could, I just had to really put my mind to work and school."
Claimon was facing two great changes in his life: learning how to live as a productive citizen after being in prison and returning to school after 30 years. To ease the transition, he immersed himself in volunteer work, campus organizations and his studies, including joining honor society Phi Theta Kappa, Titan Recovery and volunteering at local homeless shelters.
He was studying on the human services track, with a concentration in substance abuse. A past addict himself, he was intrigued by the program because he wanted to better understand himself and be a resource to others.
"I wanted to learn as much as I could about it," he says. "I wanted to be able to help somebody else out, and at the same time I knew that the way I could figure myself out was to learn as much as I could."
While working on his studies, Claimon also picked up a few business and finance courses at GTCC. He says the core economic skills he learned in these classes not only helped him become a homeowner and buy two cars but was also the catalyst for him to start his own business.
"Through GTCC, I was able to start my business, build my credit and recently closed on a home that would have never been in my reach before," he shares. "I went from working by the hour to starting my own cleaning business with almost 300 customers."
And while his courses have served him professionally and economically, what Claimon likes best about GTCC is the commitment the professors give to their students, and the overall sense of community on campus.
"After being out of school for so long, the professors at GTCC were willing to do whatever it took to help me succeed," he says. "There's so much inside of you that makes you want to quit, especially when you're an addict, but when I got to GTCC I felt like I had finally found a safe place that I could call home."
A new dad, graduate and homeowner, today Claimon Tyler is a far cry from the man he was when he first enrolled at GTCC. Looking ahead, he hopes to expand his cleaning business, leveraging skills like advertising that he picked up in his classes, and plans to work as a volunteer in a non-profit youth facility helping teens with substance issues.
Back to All Articles