GTCC Board of Trustees Approves Budget for Medlin Campus Center Renovation
Published on: December 17, 2018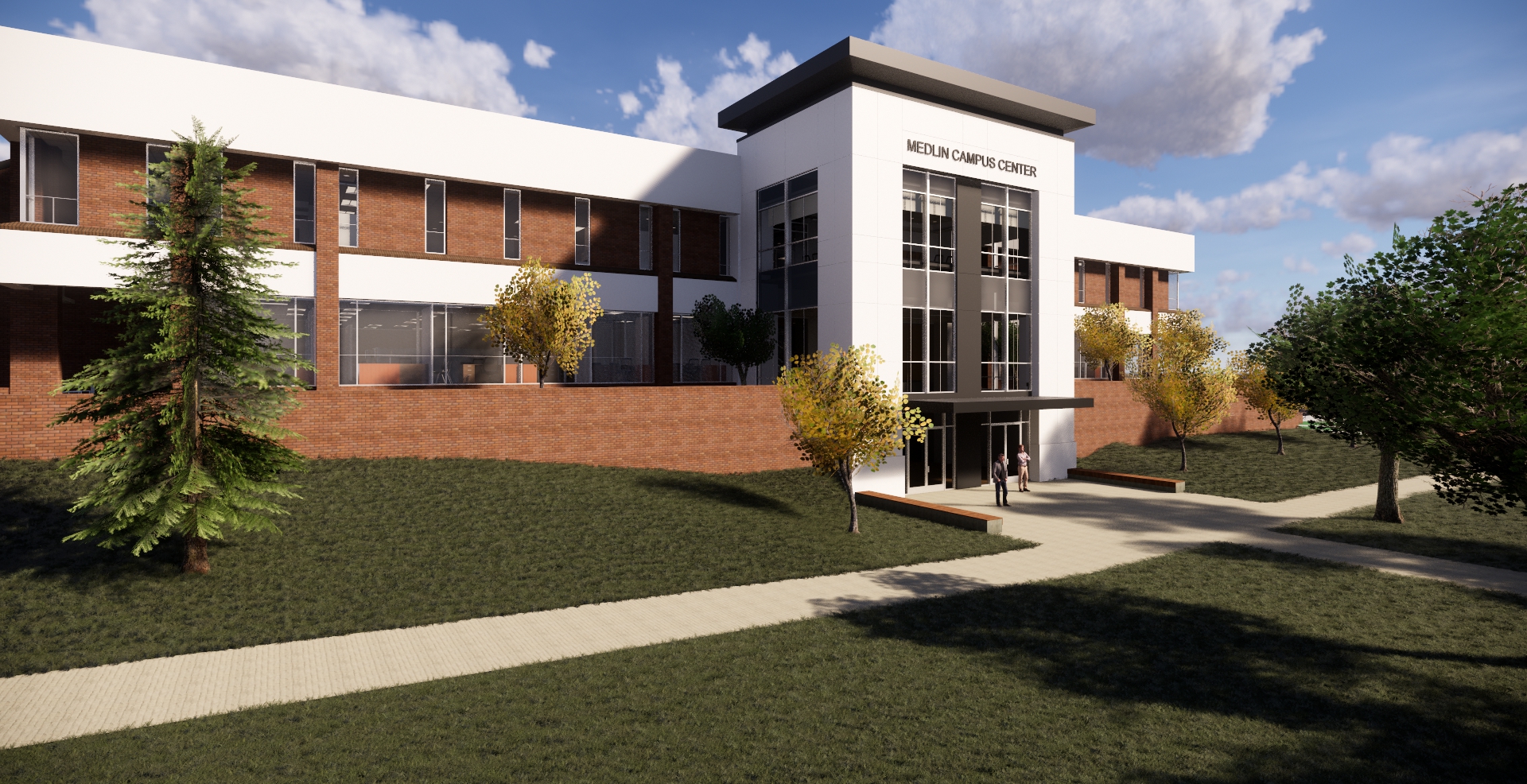 GTCC's Medlin Campus Center will undergo renovations following the Board of Trustees approval of a $19.4 million construction budget. The renovation project will include a new north entrance, courtyard and a south tower addition to improve building accessibility.
JAMESTOWN, N.C. — The Medlin Campus Center on Guilford Technical Community College's Jamestown campus will be receiving a much-needed facelift. The college's Board of Trustees has approved a $19.4 million construction budget to renovate the building.
Mitchell Johnson, GTCC's associate vice president of facility operations and safety, said the renovations will address accessibility issues, greatly enhance student support services and student amenities. Work on the 125,000 square-foot facility will begin in the second quarter of 2019 and take 18 to 20 months to complete.
 "We are renovating Medlin from the ground up," said Johnson. "The new design will improve navigation and traffic flow for the building's four floors. A courtyard and the addition of the south tower and a new north entrance will clearly identify the primary entry points into the building."
The renovated space will house student-facing services including admissions, counseling, testing, cashier's office and the campus bookstore, in addition to college administration and executive offices. Student government, organizations and clubs will also have a dedicated space in the refurbished building. In addition, site enhancements around the outside of Medlin Campus Center will improve accessibility and walkability for the central campus.
The Medlin Campus Center is comprised of two buildings that were joined together. Old Medlin was constructed in 1975 and needs to be updated to meet modern building code requirements. The Medlin Annex was added in 1994.
During the renovation, all student-facing services will be temporarily relocated to the Percy H. Sears Applied Technologies Building effective January 2019.
Back to All Articles