GTCC Student Draws on Life Experiences to Shape Career Goals
Published on: December 6, 2018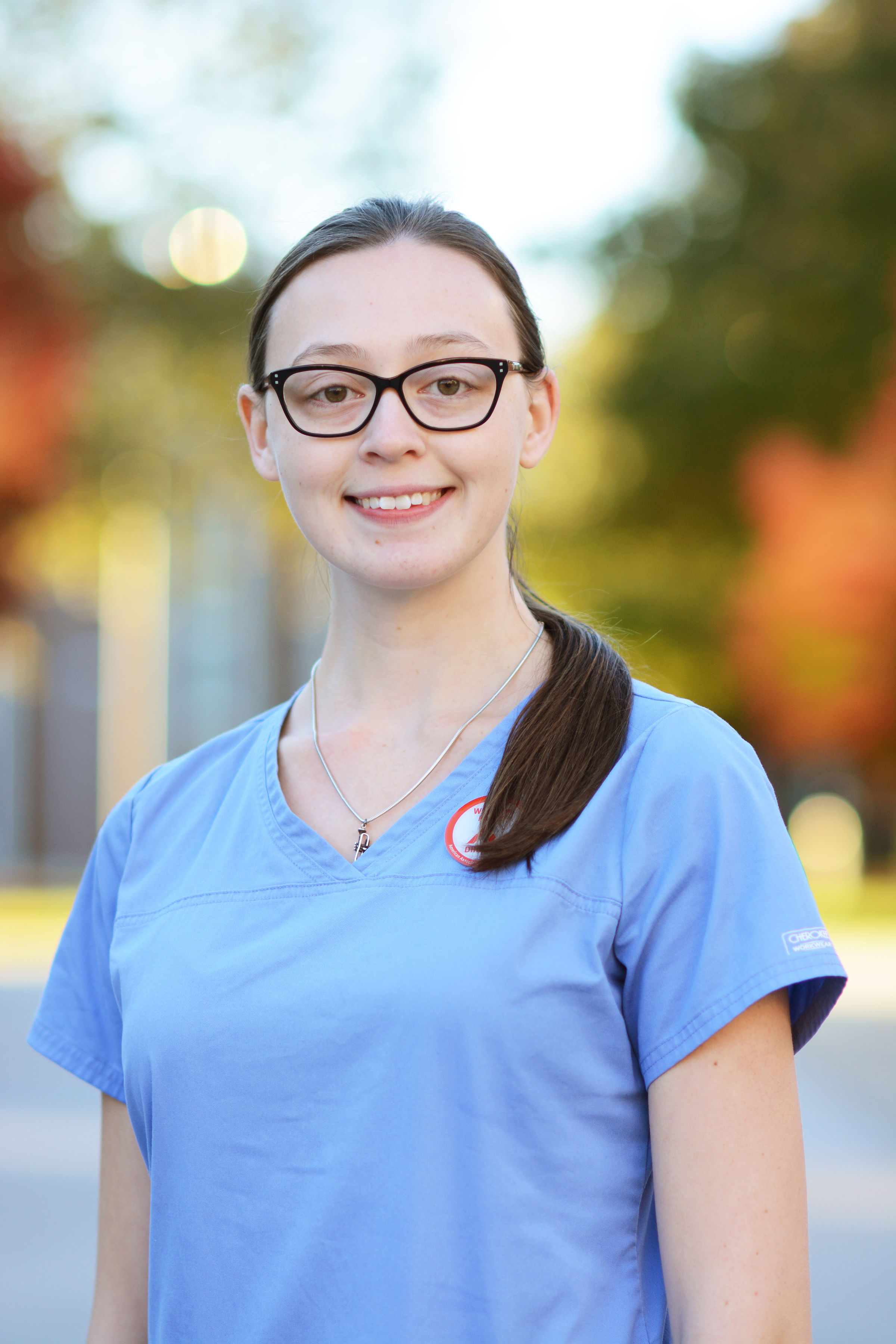 Casey Trivette is a student in the Medical Assisting program at Guilford Technical Community College. Photo credit: Carrie Lilly.
It is often said that what influences people the most are the experiences they go through in life. For Guilford Technical Community College student Casey Trivette, the saying holds true. Trivette, who will graduate with an associate degree from GTCC's Medical Assisting program in 2019, has used her personal experiences, as well as those around her, to shape her career goals.
After graduating a year early from Forsyth Middle College, Casey was in search of her next step. Her older brother, a graduate of GTCC's Information Technology program, encouraged her to look at GTCC.
"He really liked GTCC so I began looking at programs there," she says.
She initially considered dental hygiene, but after shadowing a hygienist at her dentist's office she had second thoughts. "I realized it wasn't the right career path for me. I was at a dead standstill on what I wanted to do."
A GTCC advisor helped Trivette research other options and she chose the Medical Assisting program. "It was the best decision I ever made. I have learned so much."
Medical assistants are multiskilled health care professionals qualified to provide administrative, clinical and laboratory procedures. While she enjoys all facets of the program, working in the lab doing injections and running lab tests excites Casey the most.
"The hands-on work is how I learn the best," she shares.
It's a preferred learning style she discovered at an early age when she started rolling up her sleeves to help her father and grandfather restore classic cars.
"I love cars. I come from a huge classic car family. Since I was two, I've been helping my dad and grandfather work on classic cars," she explains.
When she graduates from the program in May, the Kernersville native plans to work fulltime at Forsyth Pediatrics as a certified medical assistant. She loves working with children and approached the practice's owner about a job. Casey says medical assisting is a way to get her foot in the door. After gaining some experience, she aspires to further her education and career.
"I would love to go to Wake Forest and get my physician assistant's degree. That's my main goal," she added.
Back to All Articles