Three GTCC Titan Men's Basketball Players Earn All-Region 10 Honors
Published on: March 13, 2020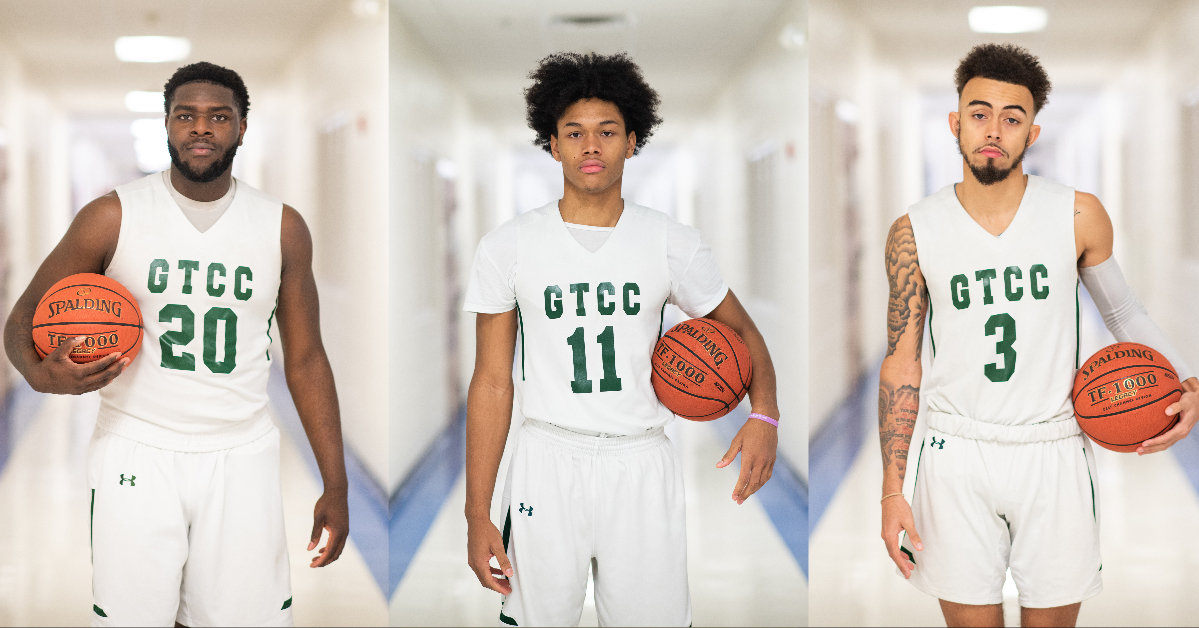 Pictured left to right are GTCC student athletes: Shayne Saigo, Mac Hughes and Brandon Burford.
JAMESTOWN, N.C. — Three Guilford Technical Community College men's basketball players received NJCAA All-Region 10 recognition for the 2019-2020 season. Freshmen Brandon Burford and Shayne Saigo were named to the second team. Sophomore Mac Hughes earned an honorable mention.
Saigo ranked second in the league in scoring and field goal percentage, averaging 21.6 points per game and shooting 61.1%. He also averaged 7 rebounds per game.
Burford was fifth in the league in scoring, averaging 20.1 points per game while shooting 50% from the field. He contributed 6 assists per game.
Mac Hughes averaged 15.1 points and 7.8 rebounds per game, including 2.2 blocks per game and shooting 37% from the arc.  
GTCC is a member of the NJCAA and competes in Region 10. The men's basketball team finished its regular season with a 15-14 overall record.
Back to All Articles