GTCC Paralegal Instructor Keynote Speaker For National Webinar
Published on: April 12, 2021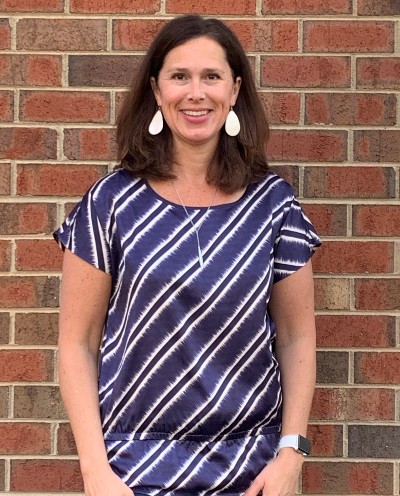 Pam Hollern, GTCC Paralegal Instructor Keynote Speaker For National Webinar
With most of her classes held virtually for the past year, Pam Hollern has grown very accustomed to communicating via Zoom and other virtual platforms. But these days the program director of paralegal technology at Guilford Technical Community College finds herself on a larger virtual stage.
Later this spring she will address the National Association of Legal Assistants (NALA) in a webinar covering top 10 tips to improve legal writing. This national address comes on the heels of a discussion of the paralegal profession during a statewide webinar with over 200 North Carolina Community College System stakeholders last month.
Hollern is an expert on both topics. She is an attorney who has taught in GTCC's paralegal program since 2012. Her specialties include legal research and writing, and civil litigation. Hollern practiced commercial litigation at large law firms in Phoenix and Cleveland before leaving the practice of law to train major law firm attorneys and paralegals in online legal research.
Hollern's national webinar is being touted by NALA as a way to "take away tangible tips to immediately improve your legal writing."
"I'm a legal research and writing instructor and that is kind of my field of expertise," said Hollern. "Even as a third-year law student, I helped teach the first-year legal research and writing class and part of my career I worked for an online legal research provider."
NALA selected Hollern to lead the webinar after she wrote a blog for the North Carolina bar association commemorating paralegal day, a day set aside each year recognizing paralegals and paralegal students. NALA officials spotted the blog and after reviewing Hollern's credentials believed she would be a good fit for the national webinar.
Legal writing is a specialty, far different from a casual letter or even a term paper. Correct spelling, grammar, and punctuation are about the only three common denominators legal writing has with any other style of writing. Sourcing and brevity are two key factors in effective legal writing.
"A lot of people come in exposed to the legal world from popular culture, from writing or legal movies. They have this idea of how they talk and write and in reality, it is very different," said Hollern. "We don't want to have all of this complex Latin and legal jargon. A judge is not going to be impressed if he has to look up a word.
"A hallmark of legal writing is being clear and concise. Brevity is really important."
Last month Hollern was selected to be a member of a panel which virtually addressed a group of over 200 high school counselors, instructors and other stakeholders highlighting different programs offered by the North Carolina Community College System. She was the sole representative of a paralegal program.
To learn more about GTCC's Paralegal Technology program, contact Pam Hollern at pehollern@gtcc.edu or (336) 334-4822 ext. 53077.
Back to All Articles