GTCC professors Nair and Simpson lead college's charge to attract more students to STEM programs
Published on: January 19, 2022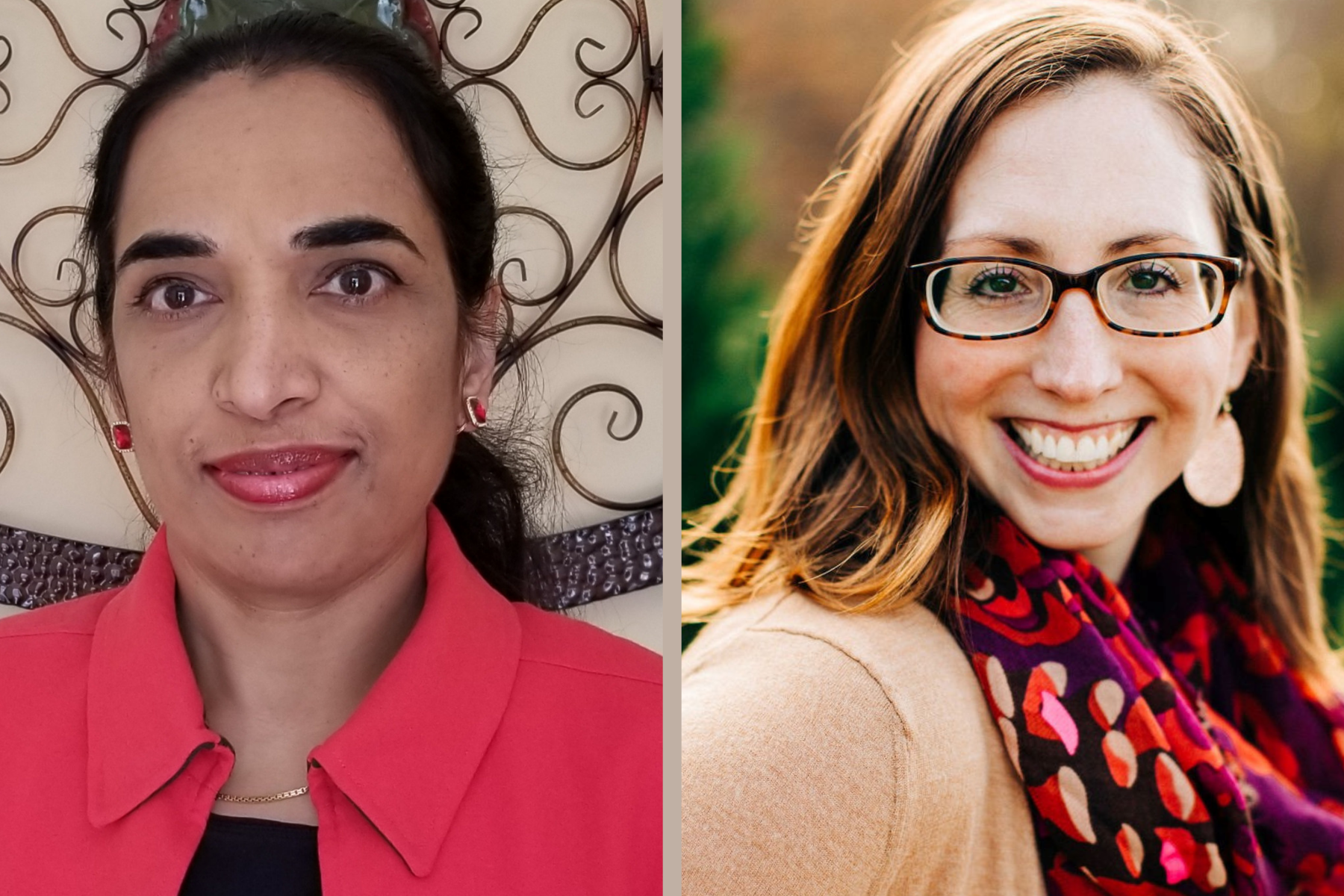 GTCC professors Nair and Simpson lead the charge to attract more students to STEM programs.
You can hear the joy, the happiness in Jyoti Nair's voice when she talks about physics.
"I have loved physics since childhood," said Nair. "That's something I have a passion for. Everything related to science made me curious. That's the main reason I'm in STEM (Science, Technology, Engineering, Math)."
Jyoti Nair and Anne Simpson form an unusual, but formidable duo at Guilford Technical Community College.
Simpson is the chair of the Engineering, Astronomy, and Physics Department. Nair, who holds a Ph.D. in physics, is an associate professor in the department.
In a field that is short on female members, Simpson and Nair comprise GTCC's fulltime physics staff. There are four adjunct physics faculty members … two female and two male.
"We are unique here to have two fulltime faculty members that are females. We have four adjuncts and two are females," said Simpson.
According to the American Association of University Women, females make up only 28 percent of the workforce in STEM and men vastly outnumber women majoring in most STEM fields in college.
Simpson says STEM occupations are still dominated by males but adds it "is changing in the right direction."
Nair and Simpson agree the key to attracting and retaining students, both male and female, for STEM courses and careers is to make it more appealing.
"In my school, fortunately I had a very good teacher who encouraged me," said Nair, who attended secondary schools and college in her native India. "Being a female didn't affect me because my family always supported me, but I have seen students who lost their interest by the time they reached high school or college because of lack of inspiration or motivation."
More than likely Simpson and Nair have been the inspiration for many GTCC students, though Simpson says she just tries to encourage students.
"It has to be helpful for students to see someone that is the same gender and say 'this is possible,'" said Simpson. "I think it is important to find something you enjoy and are passionate about."
"I tell my students this: 'you don't have to major in physics, but I think having a physics background can provide you with an amazing background for problem solving' and that skill set goes into other jobs."
While many of GTCC's course offerings are STEM related, the makeup of the college's student body sometimes makes it difficult to recruit students into core STEM curriculum.
"A lot of our students are not traditional, and they are worried about how long it (STEM curriculum) takes," said Simpson. "I try to let them understand that time is going to pass regardless, you have to do something, you have to work, it should be something you enjoy."
Nair shares a similar message with her students.
"Physics is not easy, but I always tell my students if you love physics, you nail it," said Nair. "But if you take it only because you have to take it, it is difficult."
Simpson participates in the annual GTCC Science Open House that is part of the North Carolina Science Festival which provides hands-on activities to promote STEM and encourage young individuals to go into STEM fields. The activities are geared towards young children, but appropriate for all age levels. Current GTCC students volunteer to help with the sessions and enjoy doing the activities themselves.
For more information on the obtaining an Associate in Science - Physics from GTCC visit, https://www.gtcc.edu/academics/academic-programs/programs/STEM/physics.php.
Back to All Articles