Nicholle Stone named eLearning director for Guilford Technical Community College
Published on: July 7, 2022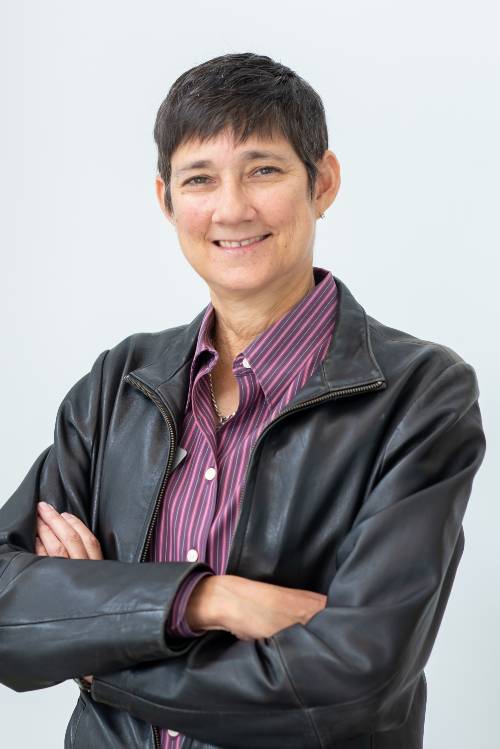 Nicholle Stone, GTCC eLearning director.
JAMESTOWN, N.C. (July 7, 2022) –Nicholle Stone, who has worked in the instructional design and development field for 25 years, has been named the eLearning Director of Guilford Technical Community College.
In the position, Stone will provide leadership to the design, quality development, delivery, and assessment of courses offered in all distance delivery formats. While managing the day-to-day operations of the department, Stone will evaluate, assess, and implement technology solutions that support instructional and student support services for existing and emerging online learning environments.
"GTCC offers amazing programs that help students get highly sought after and much needed jobs," said Stone. "These programs provide students opportunities to start new careers that will enable them to support themselves and their families while contributing to the economy and community.
"As a life-long educator, I've spent most of it working at University Polytechnics, which has a 'minds on, hands on' approach, which I completely support. GTCC uses a very similar method."
Stone said her first GTCC interview quickly sold her on the college.
"After interviewing, I was impressed with the diversity, the acceptance, and the kindness of everyone I met," Stone said of her first GTCC interview. "I'm proud to be a part of the GTCC community."
Stone came to GTCC from University of Wisconsin-Stout in Menomonie, Wisconsin, where she was the program director for the graduate certificate in instructional design, the director of learning technology services and the web-based instructional development coordinator.
Stone has held several positions in web-based instruction and development during her career, including serving as the director of instructional development at Colorado State University-Global Campus, an online university, and as director of teaching and learning innovation and distance education at the University of South Florida-Polytechnic.
Stone holds a master's degree in communication, education, and training technology from the University of Northern Iowa. She also has a bachelor's degree in English language and literature from the University of Northern Iowa.
About Guilford Technical Community College: Guilford Technical Community College is the fourth largest of 58 institutions in the North Carolina Community College System. GTCC serves more than 27,000 students annually from five campuses and a Small Business Center. For more information, visit gtcc.edu, Facebook, Twitter, Instagram and LinkedIn.
Back to All Articles