Community college speaks to international student's higher ed aspirations
Published on: October 11, 2022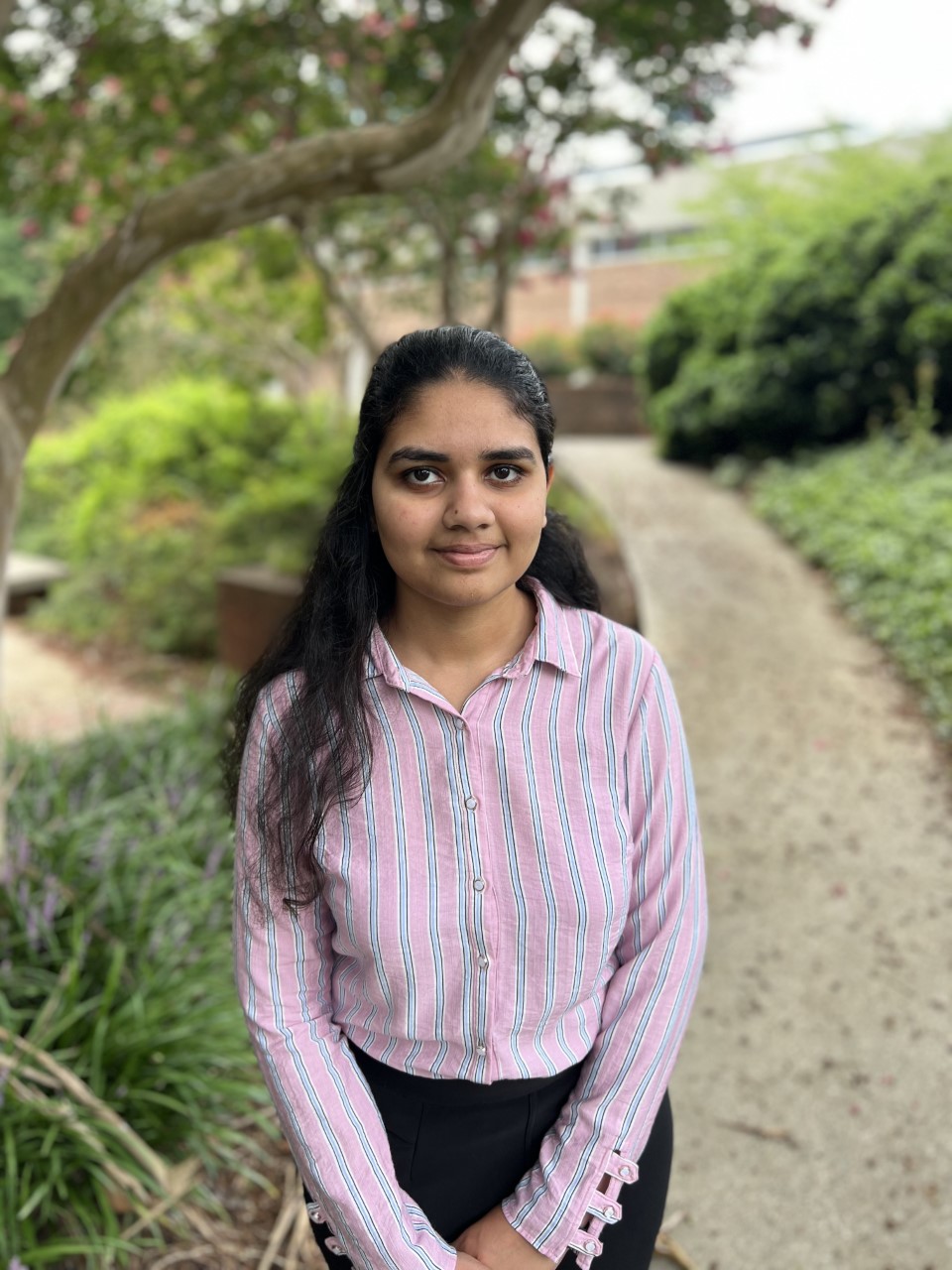 Krishna Shah is a student ambassador, a member of the Student Government Association, and the president of the International Student Association.
At age 18, Krishna Shah left her home in Gujarat, India, for Greensboro, N.C., to pursue a college degree. Shah originally started at UNC Greensboro but decided to transfer to Guilford Technical Community College in 2021 after learning more about what community colleges offer students.
"While applying for universities, I learned about GTCC, but I could not understand the meaning of 'community college,'" Shah said.
"I stay with my dad's friend's family, so when I came here, we were driving around and we came to GTCC. I asked what community college is and they told me what it's about, and so I was like, why not give it a try?"
It took Shah six months to transfer from UNCG to GTCC. Once her transfer was complete, one of the first things Shah did was join the International Student Association, of which she is now president. Shah is also a part of the Student Government Association.
Because she was involved in the GTCC community, Shah learned about the Student Ambassador program and decided to apply. By becoming an ambassador, Shah felt she could help other international students adjust to college life.
Shah officially became a student ambassador in the fall of 2022 and has since learned more about what GTCC has to offer.
"The most rewarding part is that I got to learn about so many programs that GTCC does," Shah said. During her student ambassador orientation, Shah was able to visit many of the GTCC campuses and learn about some of the programs she didn't know about before, such as the aviation and cosmetology programs.
Shah also has made some valuable connections as a student ambassador. She recalls meeting the president of GTCC, Anthony Clarke, Ph.D., and Clarke remembering her name and her involvement in the program.
"I would say that being a student ambassador is the best possible way to make connections. It's the best way to connect all the fields. It's not just restricted to your own academic curriculum. It's the best extracurricular you can think of in college," Shah said.
As an international student, being a representative of GTCC is important for Shah as she continues to adjust to college in the United States.
"I came from a different culture, a different country," Shah said. "But being a student ambassador, working with other students, we talk and we're like, 'Oh yeah, that's something different.' There's diversity. Growing up in a different region, we have our different perspectives. While working with them, we kind of ask, 'What does diversity mean in a work environment?'"
After she graduates from GTCC, Shah hopes to find a job as a financial analyst or economist before eventually transferring to a four-year university, where she wants to major in economics. Her goals are ambitious, but Shah believes that her time as a student ambassador will help her reach them.
Back to All Articles