Student lands job before graduating despite personal obstacles
Published on: May 4, 2023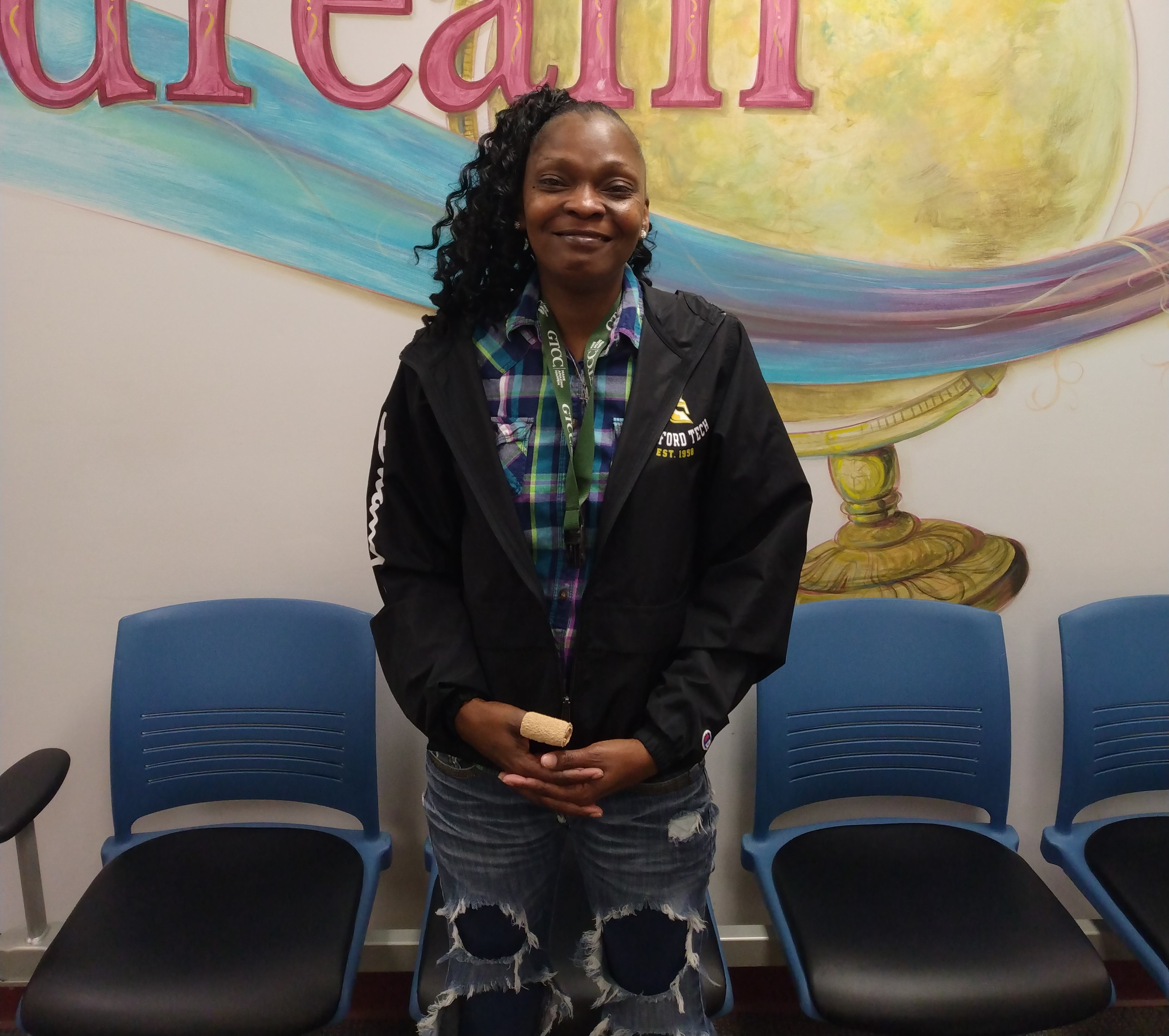 Tiffany Paris graduates in May 2023 with an associate degree in human technology services.
 This May, Tiffany Paris will walk across the stage at the Guilford Technical Community College commencement ceremony, earning an associate degree in human services technology. Though the journey to graduation was tough, Paris is no stranger to overcoming obstacles.
In 2018, Paris moved from Philadelphia to North Carolina, a completely new state for her. Having only briefly visited the area earlier that year, Paris fell in love with the state. Frustrated by the lack of job opportunities in Philadelphia, she decided it was time to make a life change and North Carolina became her destination.
It wasn't until 2020 that Paris became interested in pursuing her associate degree, and GTCC ended up being the perfect fit for her. When she decided to continue her educational journey, she ventured to the High Point campus to enroll.
"I really wanted to do something that involves helping adolescents or children, but I just didn't know how many degrees were offered in that field. I had a counselor on the Jamestown campus that helped me, and here I am," Paris said.
While Paris was getting her degree, she faced some medical issues and a major surgery that almost made her put her education on hold.
"I wanted to tap out and just say, 'Forget it,'" Paris said. "Before the surgery, it was a lot of going back and forth to the doctors. I wasn't supposed to be back on my feet for eight months after the surgery."
However, Paris had a speedy recovery, and just four months later she was attending classes again.
"I really appreciate my professors. They knew what I had to deal with, and they were really attentive, caring, and supportive of me going through my health issues along with my education," Paris said.
"I was exhausted, I really was. I didn't think I would be able to go through it. But I was determined. I started it, and I said, 'I've never been a quitter, so I'm going to finish.'"
After she receives her degree, Paris will continue to attend GTCC for the summer 2023 term to pursue an additional certificate. In August, she will begin working for Guilford County Schools, a job she was offered before graduating.
"It feels good. I'm very proud."
Back to All Articles