GTCC alumna combines her love for flying and astronomy
Published on: July 13, 2023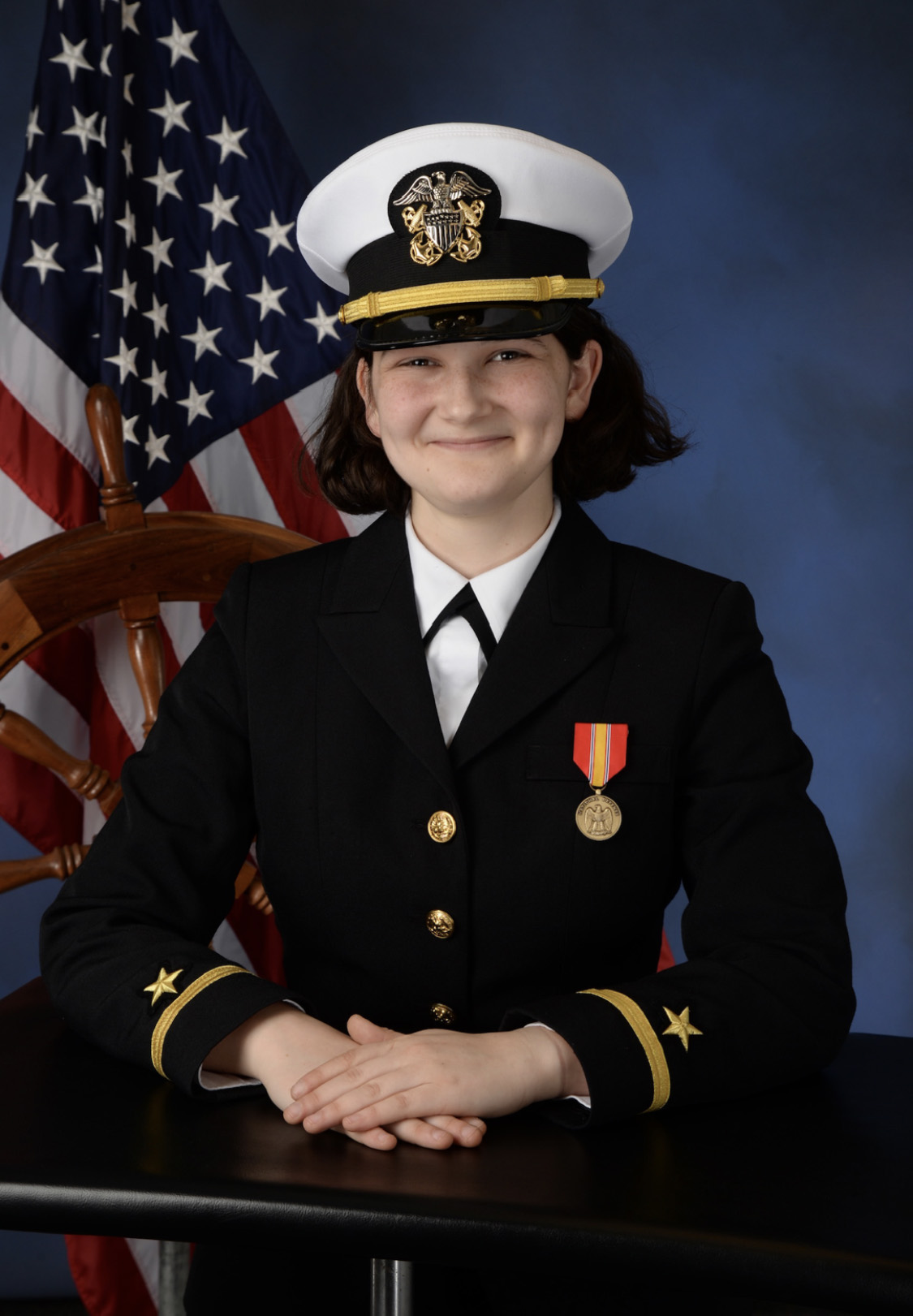 Miranda Williams joined the Navy to follow her dreams as a naval pilot. She started this journey at GTCC with the aviation management and career pilot program.
Guilford Technical Community College had been a part of Miranda Williams' life long before she became a Titan. From the time she was in the eighth grade, Williams' father would bring her to the Cline Observatory to stargaze every clear Friday night, sparking her passion for astronomy.
When Williams enrolled in GTCC's aviation management and career pilot program in 2017, she was immediately interested in how she could become more involved in the astronomy program. Williams volunteered for the Cline Observatory for three years, where she would assist with the Friday night viewings and, eventually, the telescope inside the observatory.
"GTCC really shaped who I am today," said Williams. "It was the first time out of high school where I thought I could really make something out of myself. GTCC had so many resources, and aviation and astronomy, two things I'm really interested in."
Tom English, director of the observatory and an astronomy professor at the college, said Williams was not only an outstanding student, but one of the best volunteers the observatory had ever seen.
After graduating from GTCC in 2019, she attended Embry-Riddle Aeronautical University to complete her degree and become a pilot. Williams then decided to join the Navy, as her father did before her.
"It all started in the eighth grade with a video game," said Williams, explaining how the World War II flight combat game "Blazing Angels" introduced her to her eventual career as a pilot. "It was so fun, and my dad was a P-3 Orion pilot, and I remember coming up to him and thinking I couldn't do it because of all the math."
"But he told me it was simple fourth-grade math, and after that, I knew I wanted to be a pilot. That's why I picked GTCC, because I wanted to move forward with aviation."
After completing some basic aviation training in Pensacola, Florida, Williams had to wait one month to begin her primary flight training. During the waiting period, she asked her chain of command if she could work at the U.S. Naval Observatory (USNO), in Washington, D.C. Thanks to her volunteer experience at GTCC, they granted her a position at USNO.
Williams worked at USNO for three and a half weeks helping the civilian astronomers. In her time there, she worked to improve celestial navigation software for the Navy.
"It makes me feel so fortunate [to be able to combine my passions,]" said Williams. "This is what the Navy gave me thanks to my jumpstart at GTCC. If I hadn't worked at the observatory, I'm not sure if I would've had this opportunity."
Williams particularly credits GTCC instructors Phil Fittante, Audrey Floyd, Brian Johnson, and Tom English for helping her achieve her goals.
"They've all helped shape how successful I've been," said Williams.
After Williams receives her aircraft assignment, she hopes to continue finding opportunities that allow her to work with astronomy.
"A year from now, I have no idea where I'm going to be, but I hope to integrate astronomy into my career," said Williams.
Back to All Articles