GTCC's priority is the health and safety of its students, employees, and guests.
All students are encouraged to use virtual and online options as much as possible because of space constraints and social distancing guidelines. Face coverings are required for all students, employees, and guests on all GTCC campuses.
Pay Online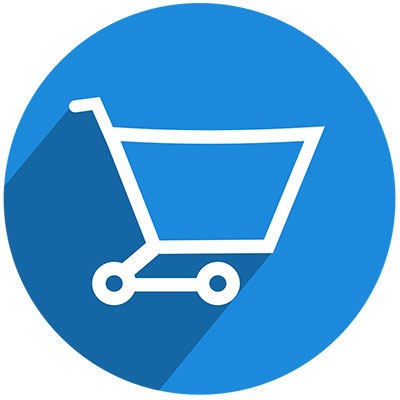 Payments can be made quickly online through GTCC Self-Service without the need to visit campus.
Mail Payments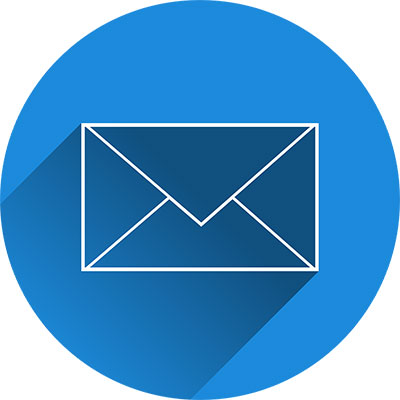 Mail payments to:
GTCC
Attn: Cashier's Office
P.O. Box 309
Jamestown, NC  27282
Contact Us
Call us at 336-334-4822 Ext. 50190
Email us at cashiers@gtcc.edu
Please allow up to 24 hours for a response.
Paying for tuition can be done one of two ways:
Online via GTCC Self-Service using acceptable debit/credit card.
In person – GTCC has three campus locations for your convenience:

Jamestown Campus: 601 E. Main St., Sears Applied Technologies Building Room 124
High Point Campus: 901 S. Main St. H1 Bookstore
Greensboro Campus: 3505 E. Wendover Ave. CEC Bookstore

Each campus accepts cash, check, debit or credit card or money order.
GTCC accepts Visa, MasterCard, American Express and Discover debit or credit cards.
If paying with a debit or credit card in person, card must be present.
All in-person financial transactions require TWO forms of unexpired identification.
Important Payment Information
GTCC SELF-SERVICE: Payments made online using GTCC Self-Service require students to log in to their account. Select "Student Finance" and "Make a Payment" and follow the steps.
Payment Due Dates
| Register Between | Payment is Due |
| --- | --- |
| Nov. 1 - Dec. 8 | 6 p.m. Thursday, Dec. 9, 2021 |
| Dec. 9 - Dec. 13 | 6 p.m. Tuesday, Dec. 14, 2021 |
| Dec. 14 - Jan. 3 | 6 p.m. Tuesday, Jan. 4, 2022 |
| Jan. 4 | 6 p.m. Wednesday, Jan. 5, 2022 |
| Jan. 5 | 6 p.m. Thursday, Jan. 6, 2022 |
| Jan. 6 - Jan. 9 | 6 p.m. Monday, Jan. 10, 2022 |
| Jan. 10 | 6 p.m. Tuesday, Jan. 11, 2022 |
| Jan. 11 | 6 p.m. Wednesday, Jan. 12, 2022 |
| Jan. 12 - Jan. 19 | 6 p.m. Thursday, Jan. 20, 2022 |
Refund Policy
For 100% Refund, classes must be dropped before the first day of the academic semester.
For 75% Refund, of tuition only, classes must be dropped prior to or on the census date of the class.
Please see your syllabus.
Please allow 4 to 6 weeks for refunds.
Sponsorships
A sponsorship is a way for employers or governmental agencies to help pay for college expenses.
Each semester, detailed sponsor information must be received by GTCC. This information may be mailed, faxed, or brought in person to the Cashier's Office. 
Education Tax Benefits and Credits
Frequently Asked Questions
Tuition is established by the State Board of Community Colleges and the North Carolina General Assembly and is subject to change. The GTCC Board of Trustees establishes student fees in accordance to the State Board of Community Colleges and is subject to change.
Current Tuition:
$76.00 per credit for in-state
$268.00 per credit out-of-state
Current fees:
Student Activity Fee:

1-11 credit hours $15.00
12 or more credit hours $26.25

Campus, Access, Parking, Security Fee:

1-11 credit hours $25.00
12 or more credit hours $50.00

Instructional Technology Fee: 

1-11 credit hours $5.00
12 or more credit hours $11.00

Student Accident Insurance:

$3.25 fall
$3.25 spring
$1.15 summer

Student Success Fee:
GTCC offers direct deposit for any financial aid disbursements or other refunds. You may sign up electronically using GTCC Self-Service. Select the link for "Bank Information." Complete the form and select "Submit". Your funds will be deposited into your bank account the same day checks go in the mail. If you no longer want direct deposit, you must delete your current banking information from GTCC Self-Service.
If you have any questions please contact us at directdeposit@gtcc.edu
Your 1098-T will be available by January 31 of each year. If you have consented to receive an electronic version, you will go to GTCC Self-Service to access and print your 1098-T. If you did not consent to receive an electronic version, your 1098-T will be postmarked and mailed to you by Jan. 31 to the address we have on file as of mid-January.
Yes, you must be in 6 or more credit hours, have no outstanding balance with the college, and have never been late on a previous payment plan.  You will be required to pay 50% down on or before posted payment deadlines and the remaining 50% will be due approximately 30 days after the semester starts. Payment plans are completed in person at the Jamestown Cashiers Office.
Payment plans are accepted from the first day of registration through the last day of drop/add each semester.
No.  Because of credit card security rules, we cannot accept payments over the phone.
A business office hold is placed on a student's account because of an outstanding balance.  This hold prevents a student from registering for additional classes, requesting transcripts, applying for graduation, etc.
Possible reasons for an account hold:
A student is using loans to cover balance, and all three disbursements have not posted to cover the balance.
A student has not paid a tuition, fee and/or bookstore balance from the current or previous semester.
A student has had a change in their financial aid award.
A check used for payment is returned.
A student has an unpaid library or parking fine violation.
International Students receiving money outside of the U.S. to pay for their tuition, can make their payment via the Flywire  program. Payment must be received by the posted deadlines.
Effective with the 2019 fall semester, parking in the Jamestown Campus parking deck is free to all students, faculty, and staff.