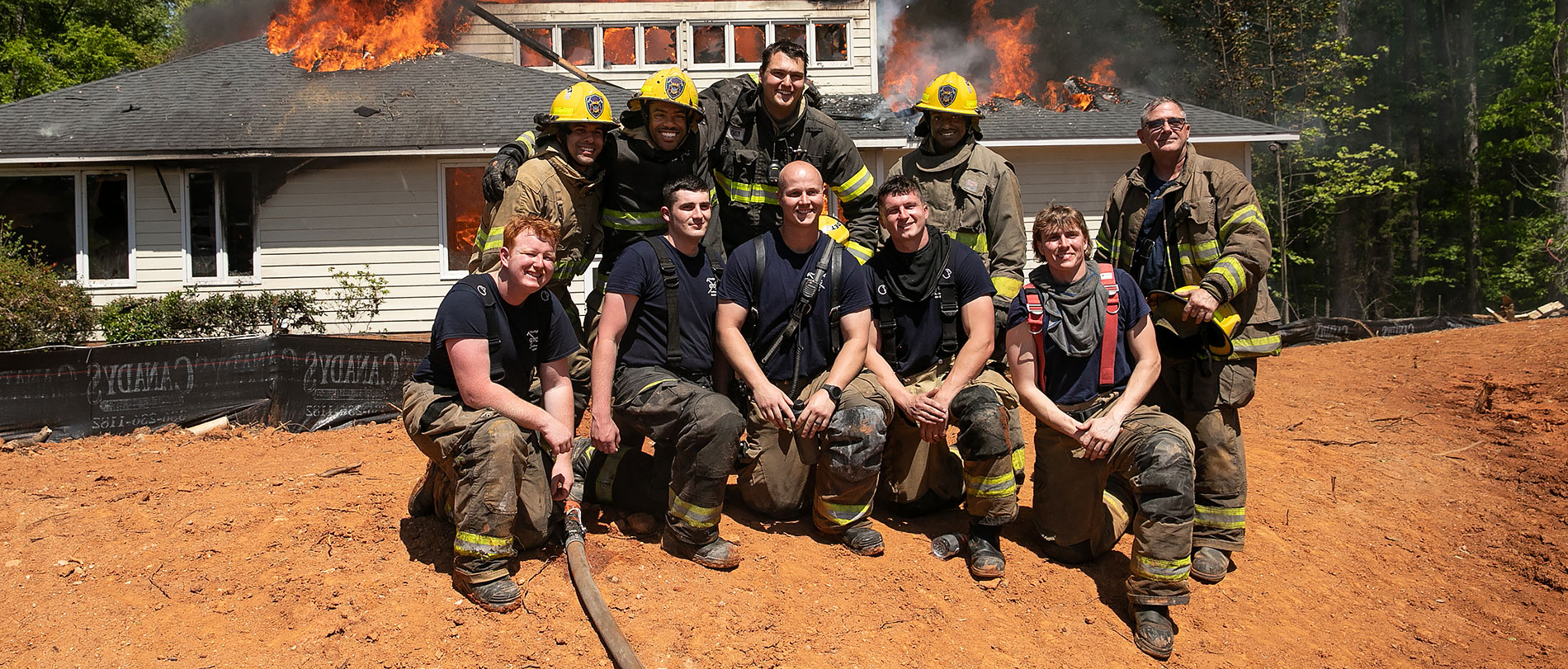 Rising seniors! Prepare for your future firefighting career today – for FREE!
Do you have an interest in a firefighting career? You can complete a majority of your accredited firefighter certification while still in high school by attending the GTCC High School Fire Cadet Program.
And you can do it without any cost to you!
How does it work?
During the school year, spend mornings at your regular high school. Then head over to GTCC's Jamestown campus in the afternoon to complete your training course courses. Transportation to and from campus is free!
Course fees, transportation, and equipment are all paid for.
This program includes rigorous physical activities and will push you physically. You must be at least 18 years of age by the date of the live burn exercise.

Participants must have an unweighted GPA of 2.8 to be accepted to the program.

After graduation, you will only need to complete one 40-hour course to receive your firefighter certificate.
Courses
Fire Fighter Technology I (FIP 3031/AP31)

Fire Fighter Technology II (FIP 3032/IP32)
Fire Fighter Technology II (FIP 3033/IP33)
After graduation, students can enroll in Fireground Ops 9 (FIP 3049) and receive their NC/IFSAC Firefighter I and II certifications.
Contact Us
If you are interested in participating in this program, please complete the form below and a GTCC representative will contact you shortly.