My GTCC Story: Katelynn Purcell
Published on: June 4, 2018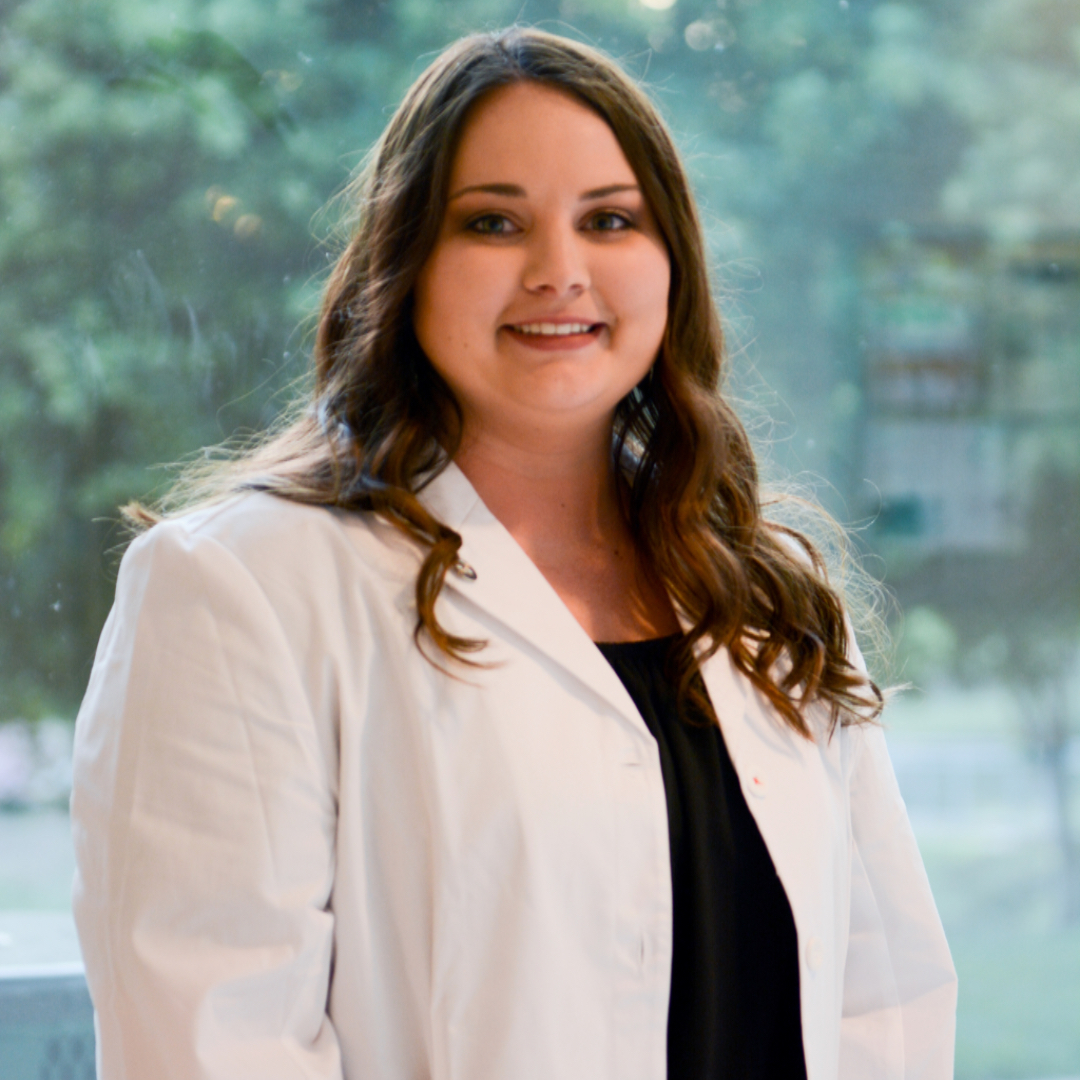 GTCC Graduate Katelynn Purcell | Photo Credit: Carrie Lilly
GTCC Student Achieves Dream of Becoming Radiologic Technologist
For GTCC graduate Katelynn Purcell, it has been a long road to her dream career. Her journey began in 2011 when she was still in high school and has been littered with trials and tribulations.
"During my senior year of high school, we had to do job shadows in the community," she says. "I shadowed a radiology tech at Wesley Long Hospital and fell in love with the profession."
From that point forward, Katelynn was determined to work in the field and started classes at GTCC right away. Within two years, she had completed the necessary program prerequisites and was eligible to apply to the radiography program.
The radiography program is incredibly competitive, and unfortunately, she was not initially accepted. She decided to apply to the surgical technology program, where she was accepted and even secured a job before graduation. For most college graduates, a job and a degree would be more than enough, but Katelynn still wasn't satisfied.
"I decided my heart was still set on becoming an x-ray tech," she admits. "I applied to the GTCC radiography program again in 2015 and was accepted."
Everything was lining up for Katelynn but then, tragedy struck. On Aug. 5, 2015, a car ran a red light and t-boned the vehicle she was in. It left her with a fractured pelvis, and in that split second, her new opportunity was stolen from her.
"I had to decline my acceptance knowing that I could not do clinicals," she says. "I had to put my life on hold for a year."
Katelynn maintained her job as a surgical technologist while she recuperated over the next year and was finally able to begin the radiography program – the one she had been working toward since 2011 – in August 2016. She credits her passion and future career possibilities as the driving force behind her resilience.
"The drive that I have to be a better person and further my career kept me going, and the different career options within radiology was also a driving factor," she says.
Katelynn graduated from the radiography program in May 2018 and offers other students in the program the following advice: "Don't give up. It is a very competitive program, but don't let it defeat you. GTCC does prepare you for real-world and real-life experiences, and after graduating from both programs I feel very prepared for my career."
She won't have much downtime after graduation before beginning her new job, a full-time position with UNC Hospitals. She begins on June 4 and will be working in interventional radiology.
Katelynn is excited and prepared to begin her new position and credits both the immersive clinical work and her GTCC professors, especially Associate Professor and Radiography Director Rene Parrish, MHA, RT.
"The instruction was great," she says. "Ms. Parrish is a student advocate and would tell us about scholarship and job opportunities, conferences and things outside of the classroom that we could learn from. She really cares, and it makes a difference."
Back to All Articles