GTCC President Dr. Randy Parker Named "Most Admired CEO" by the Triad Business Journal
Published on: July 3, 2019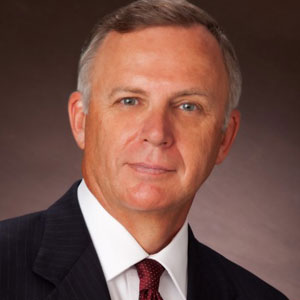 Guilford Technical Community College President Dr. Randy Parker has received the honor of being named one of the Triad's "Most Admired CEOs."
JAMESTOWN, N.C. – Guilford Technical Community College President Dr. Randy Parker has received the honor of being named one of the Triad's "Most Admired CEOs." The award, given by the Triad Business Journal, recognizes exceptional CEOs in the community.
"Dr. Parker's impact on GTCC's innovative college culture will be felt for years," said GTCC Senior Vice President of Instruction Beth Pitonzo. "He has supported many initiatives during his tenure that have improved opportunities for GTCC students and addressed critical workforce needs."
The award recognizes local individuals who have demonstrated vital leadership and a customer service philosophy, outstanding employee relationships, contributions to the community and achievements within their organizations. An awards ceremony will be held Thursday, July 25, at the Greensboro Country Club to celebrate the 2019 honorees. 
Under Dr. Parker's leadership, GTCC has experienced unparalleled growth. He significantly enlarged the college's aviation program, opened a state-of-the-art Center for Advanced Manufacturing, established three new campuses, and designed and oversaw construction and/or major renovation projects totaling over $100 million. 
During his tenure, the college has experienced over 40 percent increase in student completion in earned for-credit credentials, despite experiencing an over 30 percent decline in student enrollment. Programs that have been added to support student completion include a Veterans Resource Center to support the college's 300+ student veterans, and Titan Link, a wraparound services support program to help students with life issues that arise outside the classroom. 
Dr. Parker was selected to serve as president of GTCC in 2011. He will retire July 31, 2019, after four decades of service to the North Carolina Community College System.
Back to All Articles