Aviation Manufacturing Quick Careers Program (AMQCP): Structures Assembly
The AMQCP Structures Assembly program is divided into several main technical certificated areas. The program commences with Introduction to Structures (IS), Structures Assembly (SA), and Structures Repair. (SR).
Graduates of this program will be readily prepared to face the many challenges experienced with entry-level employment within the sheet metal structures environment. The course also introduces the fundamentals of aviation, supported with practical exposure to the skills necessary to be a successful structures technician.
The skills attained will prepare you for entry level employment with most aviation manufacturing companies. Previous graduates are now gainfully employed with Boeing, HondaJet, Airbus, SpaceX, and many other major aviation companies.
Course Offerings
Introduction to Structures (IS)  This initial course is a prerequisite to the next, Manufacturing Core Skills (MCS) and provides the inexperienced student with an introduction into the basics of sheet metal and composite structures, in order to assemble and fabricate typical component parts.  It involves a brief overview of materials used in aviation and manufacturing to include an insight into safety, common tooling, interpreting engineering drawings, structural fasteners, precision instruments and manufacturing techniques.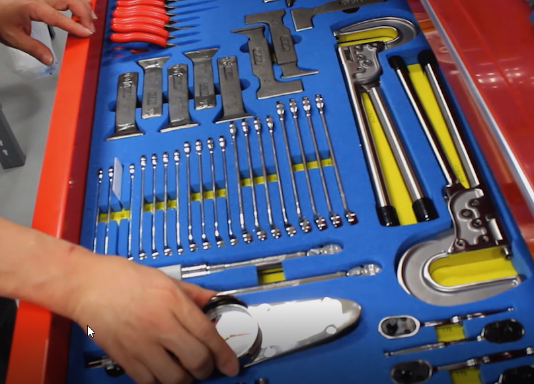 Structures Assembly (SA)  This course provides the student with both online and practical elements specializing in assembling and dismantling structural component parts commonly used in both the aviation and manufacturing industries. The course will enhance previous knowledge and introduce many practical structural metallic fabrication techniques produced in accordance with local technical data. Supported with the knowledge gained from previous courses, a successful graduate is more readily prepared to face the many challenges presented in the structures environment.
Cost

| Course Description | Cost |
| --- | --- |
| Introduction to Structures | $213.00 |
| Structures Assembly | $188.00 |
Self-paying students may register immediately. 
Available Courses

| Course | Name | Dates | Days | Hours | Campus | Room | Register |
| --- | --- | --- | --- | --- | --- | --- | --- |
| AVI-3009-B08 | Intro to Structures | 8/9/22 - 9/6/22 | M-F | 8 a.m. - 1 p.m. | Aviation II Bldg | 209 | Register Now |
Frequently Asked Questions
Although the course is not a guarantee of employment, to date, the majority of our graduates are currently successfully employed as Aircraft Assembly Technicians contributing to the manufacture and assembly of new aircraft.
The skills obtained are also transferable to many other types of employment within the Manufacturing and Aviation arena, and we continue to seek many opportunities of employment for our graduates.
$12 - $23 per hour plus benefits for entry level employees.
Local business and industry partners to include Honda Aircraft Co., HAECO, Cabin Solutions, and externally Boeing. Typically, several potential employers visit the class prior to graduation and are ready to hire upon completion of the class.
We have all the tools necessary, and you are not permitted to use any personal tools in class. If you choose aircraft maintenance in lieu of manufacturing as your career path, you may want to consider investing in quality tools. We will provide you with a list of recommended tools.
The total cost of the course is $1,472.00. There are also opportunities for sponsorship through NC Works, Goodwill Industries, and others. They typically support the cost of the course and sometimes other expenses provided that the criteria are satisfied. Call us to start the process, and we will guide you through the necessary steps.
Our address is 819 Radar Road, Greensboro, NC 27410. We are located at the Greensboro Airport across from Honda Aircraft Co. and HAECO.
The traditional face-to-face class is from 8:00 am to 1:00 pm or 5:00 pm to 10:00 pm, Monday through Friday. The online work requires set goals to be completed at set intervals and permitted to be conducted at any location.
The three-week Introduction to Structures class gives you basic familiarization of aircraft systems and materials. The Core Skills online section continues for four-weeks and is completed mostly at your convenience in your home.  The eight-week Structures Assembly class is held in our lab by completing various sheet metal and composites projects.  Class hours are 8:00 am-3:30 pm, Monday through Friday.
Credits awarded from completion of the AMQCP Structures Program may be transferred to the Aerostructure Manufacturing and Repair Technology program. Shifts at most companies around the airport complement GTCC's Aviation Programs. Several companies offer tuition reimbursement as a benefit in support of further education.
You may be eligible for scholarships when taking this training program. Each scholarship has time sensitive application deadline. Click on the link below to learn if you might meet the requirements for one of these scholarships. 
SECU (State Employees' Credit Union) Continuing Education Scholarship
Golden Leaf Scholarship Application
Corporate and Continuing Education Scholarship
These scholarships, if awarded to you, will cover tuition first and then may cover other course related expenses.  Once your application is received, you will be notified by email if it is granted and the amount provided.