Guilford Technical Community College's Cyber Crime Technology Center is committed to the education and training of cyber crime professionals and to provide cyber security information, resources and outreach to the community.
I am pleased to inform you that the National Security Agency and a committee of academic peers has validated the following program of study:  Cyber Crime Technology, AAS, through academic year 2026. 

Karen Leuschner, National CAE program Manager, NSA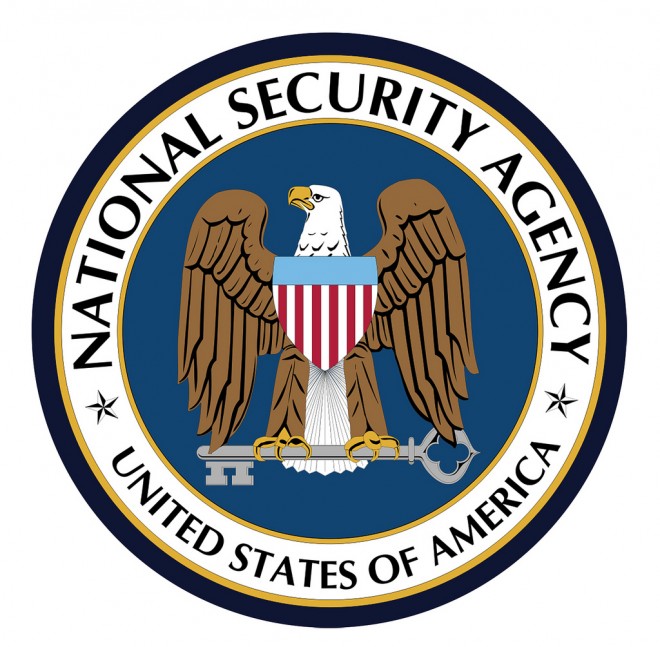 Faculty
Ralph S. Argiento is department chair and associate professor in the Computer Technology Department at GTCC. He has taught a variety of IT courses at the college since 2005, including Microsoft operating systems, cyber security, IT foundation and computer applications. Argiento has over 40 years of experience in IT.
Prior to joining GTCC, he held positions at various organizations including PepsiCo, Nabisco Brands Inc., and Renaissance Worldwide Inc. Over the years he earned several certifications from Microsoft, Cisco, CompTIA and Novell.
Certifications: Cisco Certified Network Associate (CCNA), Microsoft Certified Trainer (MCT), Microsoft Certified Systems Engineer (MCSE), Microsoft Certified Professional + Internet (MCP+I), Microsoft Certified Professional (MCP), CompTIA Security+, CompTIA A+, Certified Novell Engineer (CNE), Certified Novell Administrator (CNA), Microsoft Office Specialist (MOS) (Word; Excel; PowerPoint; and Access), Microsoft Technology Associate (MTA) (Security Fundamentals; Windows Operating Fundamentals) IC3 (2007; GS5)
Astrid Hoy Todd is a professor in the Computer Technology Department and is lead instructor for all cyber crime classes. She helped launch the Cyber Crime Technology program at GTCC during the fall of 2010.
Todd provides oversight and helps manage several academic/business partnerships within the program, including a partnership with North Carolina A&T State University's Center for Advanced Studies in Identity Sciences (CASIS/Beacon) that began in August 2013 and a "Dark Web Threat Intelligence and Information" collaborative project with the City of Greensboro in spring 2019.
Her area of research interest focuses on computer forensics, in particular mobile device forensics working with the Cellebrite Mobile Forensics Platform.
Todd holds an MBA degree from Wake Forest University completed with a master's field study in executive information Systems at Volvo Corporation. She has earned various industry certifications including the FTK (ACE) Computer Examiner Certification from Access Data/Exterro Corporation, a Certified Data Recovery Professional (IACRB) certification, and held a Gold Level SANS GIAC certification from 2003-2011.
Stephen O. Dudas is an associate professor of Computer Technology and is the lead instructor for the Information Technology Security Data Assurance track.
He has 20 years of teaching experience in higher education in computers and networking, particularly in the areas of cybersecurity, operating systems, hardware, Internet communications protocols analysis, and information assurance.
He has developed IT curricula and has served on key committees in connection with the adoption and deployment of IT systems in state government and in higher education. Dudas has worked with computers in both the public and private sectors since the late 1980s, beginning with mainframe-dumb-terminal systems. Positions he has held include:
serving as a computer audit analyst for the State of Florida and the Governor's Computer Security Incident Response Team (CSIRT) in the years following September 11, 2001;
as a flagship-products software test engineer, lab manager, and technical writer for Equitrac Corporation;
and as a road warrior teaching Cisco to Rockwell Automation industrial operations managers through GP Strategies Corporation.
In addition to being a certified information technology professional in network security, Dudas earned his undergraduate degree in International Studies from the American University School of International Service, Washington, D.C., and his graduate degree from Webster University, St. Louis, MO, in Computer Resources and Information Management.
Advisory Board and Corporate Partners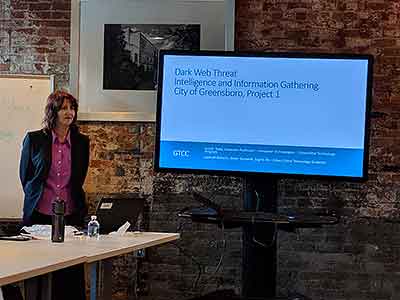 GTCC has a Cybersecurity Advisory Committee that is a partnership with leaders in industry and government from Guilford County. The committee provides invaluable information to determine the needs of the community and enhance the curriculum at the college.

The committee meets twice per year, committee members consist of faculty and staff from GTCC, industry leaders and the City of Greensboro.

If you are interested in partnering with us, please contact Ralph Argiento at rsargiento@gtcc.edu or 336-334-4822, ext. 50013.