Health Information Technology
Health Information Technology students learn skills to handle the technical aspects of patient health records such as coding, reimbursement, research, system design, and quality management within healthcare organizations. 
The curriculum provides students with the knowledge and skills to process, analyze, manage, and report health information. Students will learn how to communicate effectively with patients and healthcare professionals through mandatory clinical rotations in healthcare settings. The program will also prepare students for the successful completion of the national Registered Health Information Technician (RHIT®) exam.
Accreditation

The Health Information Management accreditor of Guilford Technical Community College is the Commission on Accreditation for Health Informatics and Information Management Education (CAHIIM). The College's accreditation for Associates degree in Health Information Technology has been reaffirmed through 2029. All inquiries about the program's accreditation status should be directed by mail to CAHIIM, 200 East Randolph Street, Suite 5100, Chicago, IL, 60601; by phone at (312) 235-3255; or by email at info@cahiim.org.
Admission Information
Program Outcomes
Graduation Rate: 38% of students have graduated from the HIT program in Spring 2020 to Spring 2022.
100% of graduates passed the RHIT exam on the first attempt during the 08/01/2021-07/31/2022 time frame. (Percentage reflects most recently provided results.)
Employment Rate: 100% of HIT graduates from Spring 2022 are employed in the healthcare industry*.
Student Satisfaction Rate: 100% of Health Information Technology (HIT) students reported satisfaction with the HIT Program*.
*Data available only if a student reports back or completes the graduation survey.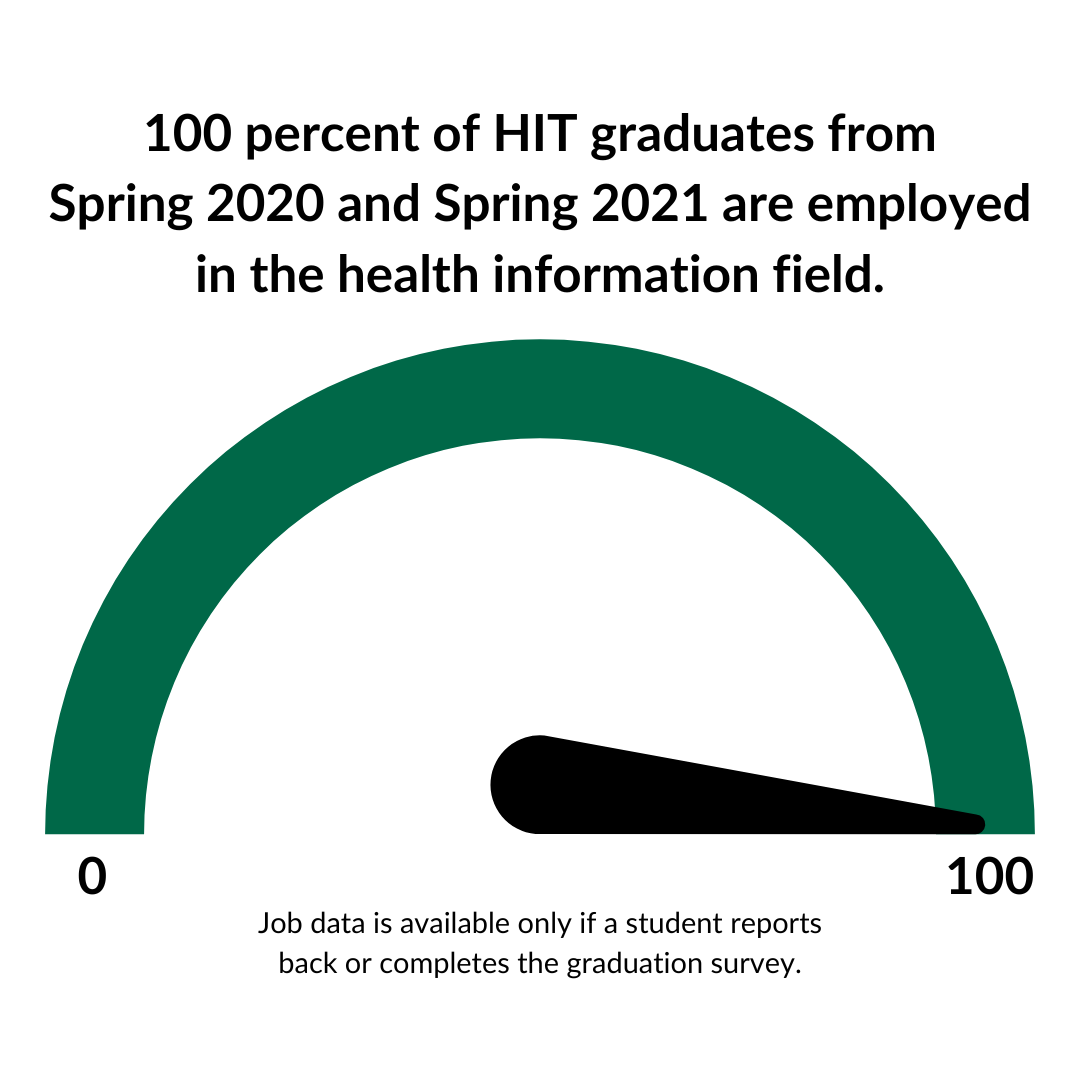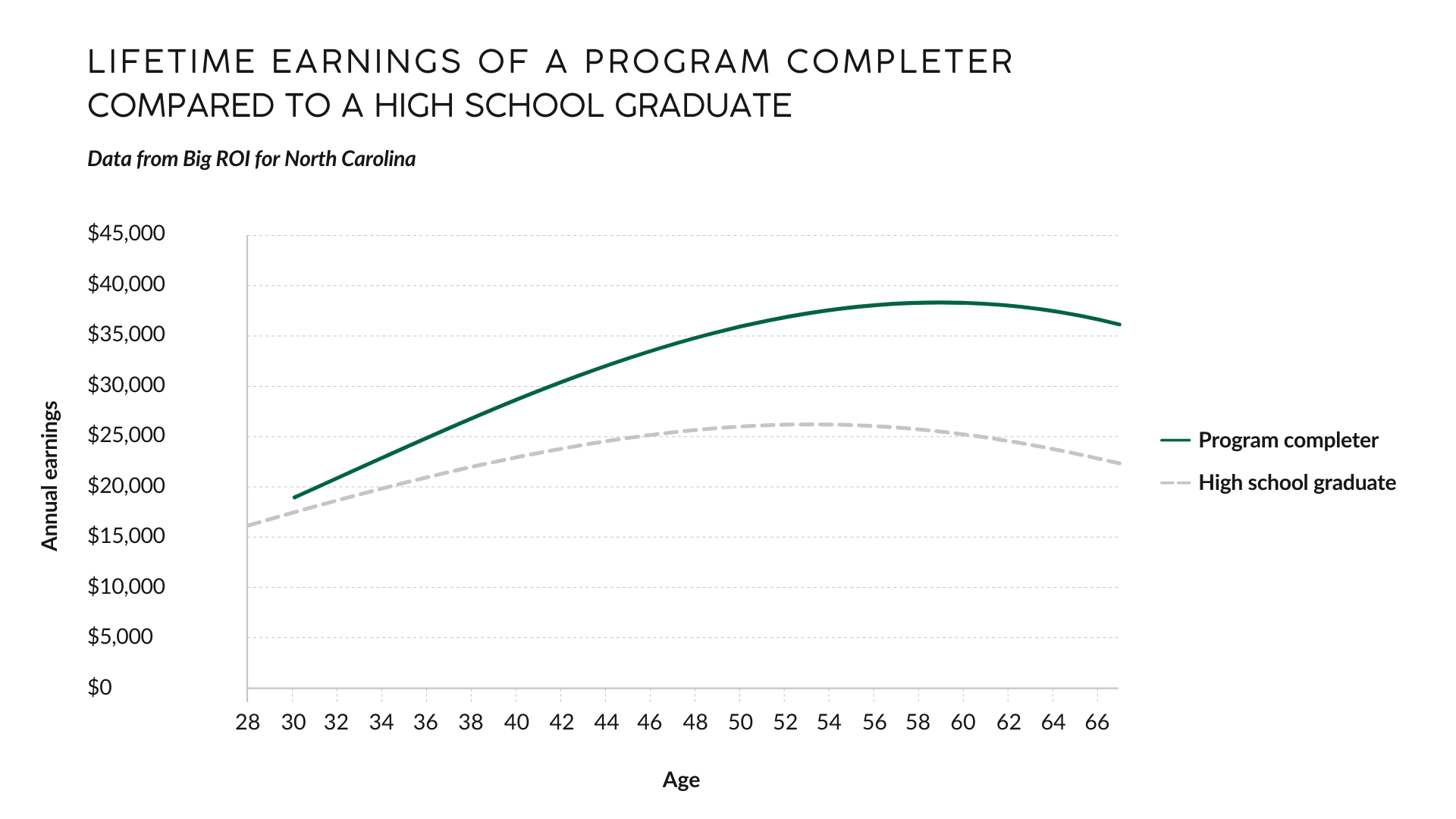 Frequently Asked Questions
Carol Dantzler-Harris, Instructor
Yes
, Financial aid is available if you qualify. Please visit the
Financial Aid
web page or contact the Financial Aid office at 336-334-4822 Option 3.
No. While there are courses required in the program offered in an online format, at this time, the entire program cannot be completed online.
The RHIT certification (Registered Health Information Technician) through AHIMA (American Health Information Management Association) is a nationally recognized certification for individuals in health information management. This includes inpatient (hospital) coding, reimbursement, data analysis, and other HIM topics.
Eligibility requirements for this exam are:
Successful completion of an associate's degree in Health Information Technology that is accredited by the CAHIIM
Visit www.ahima.org for more details.
Coding accuracy is highly important to healthcare organizations, and has an impact on revenues and describing health outcomes. In fact, certification has become an implicit industry standard. Accordingly, the CCS credential demonstrates a practitioner's tested data quality and integrity skills, and mastery of coding proficiency. Professionals experienced in coding inpatient and outpatient records should consider obtaining this certification.
Yes. In order to learn the art of coding, students are required to purchase the following coding manuals in addition to their standard textbooks: ICD-10-CM, ICD-10-PCS, CPT, and HCPCS. These books are shared across multiple courses and may also be used when taking the CPC® exam, should the student choose to do so. Students are also required to purchase clinical uniforms (medical scrubs) as part of their program completion requirements.
Yes, graduates may receive additional specialist credentials such as AHIMA's Certified Coding Specialist (CCS) and/or Certified Coding Specialist-Physician based (CCS-P). Both are designed to further prepare individuals to become experts in the field of coding and often provide opportunities for hire in higher-level coding positions.
Visit www.ahima.org for more details.
Courses are available, in which these certification exams can be completed at GTCC, or the exams can be completed through Certiport®. Please speak to your advisor for more information.