Women currently make up 47% of the U.S. workforce, according to the Bureau of Labor Statistics. But women are starkly underrepresented in many fields, particularly the technical trades, information technology, and public safety. Careers in these areas are often lucrative, and they provide stable career growth potential.
Why the imbalance in these fields? There may be multiple reasons, but to be sure, one of them is the lack of existing female role models.
If you don't see any women carpenters or plumbers or electricians when you're growing up, then it doesn't feel like an option.


Nina McLaughlin, a journalist who changed careers to become a carpenter, noted in her book, "Hammer Head: The Making of a Carpenter"
Did You Know?
Guilford County is a leader in North Carolina manufacturing. Mechatronics, the integration of mechanical and electronic systems, prepares students for in-demand careers in a variety of automated manufacturing environments. Computer-aided machinists and welders are also highly sought after.
Local career opportunities abound in construction, information technology, and public safety.
Aviation careers are booming in Guilford County, including:

Structure & Composite Technicians (build/repair planes)
Avionics Technicians (install safety systems)
Management (lead/support production and repair teams)

STEM (Science, Technology, Engineering, Math) careers are readily available in Guilford County. Creative thinkers are needed to design, test, and implement solutions in a variety of disciplines.
Salary Spotlight
What are some median annual salaries for in-demand positions?*
Engineering Technician: $79,180
Electrician: $64,110
HVAC Technician: $57,080
Machinist: $52,600
*Source: YouScience database, 2019 North Carolina statistics
Women in Science at GTCC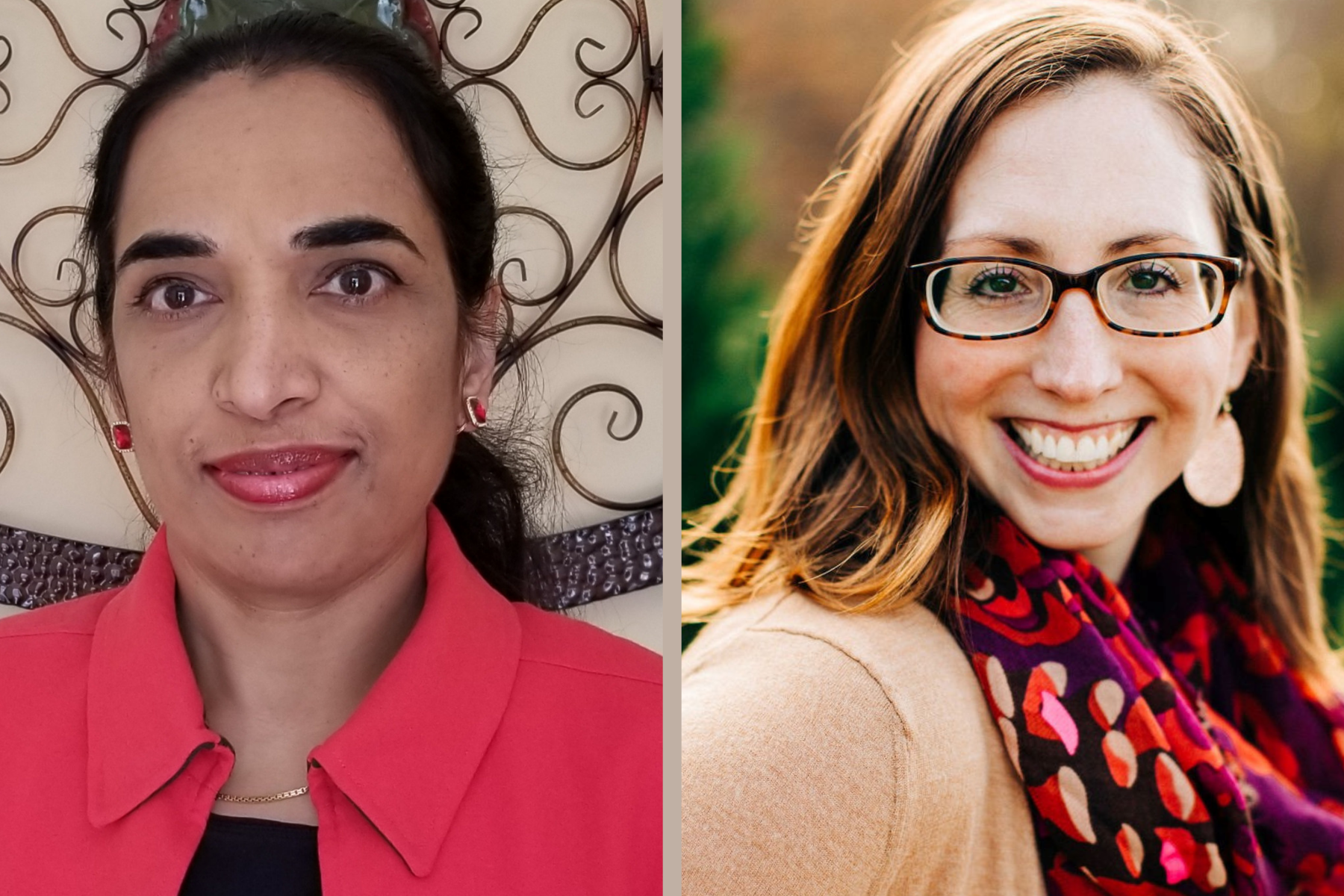 GTCC professors Nair and Simpson lead college's charge to attract more students to STEM programs
Jyoti Nair and Anne Simpson form an unusual, but formidable duo at Guilford Technical Community College. Simpson is the chair of the Engineering, Astronomy, and Physics Department. Nair, who holds a Ph.D. in physics, is an associate professor in the department.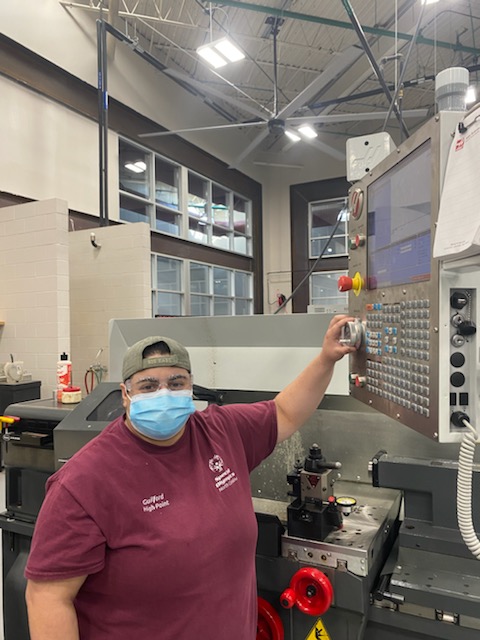 GTCC Student Vanessa Keshguerian Finds Passion in Computer Integrated Machining
Keshguerian has worked her way through the Computer Integrated Machining program, learning to first use manual mills and lathes and then advancing to the CNC mills, CNC lathes, and turning centers.